PJOW Peek at Professions-Five Below Headquarters Tour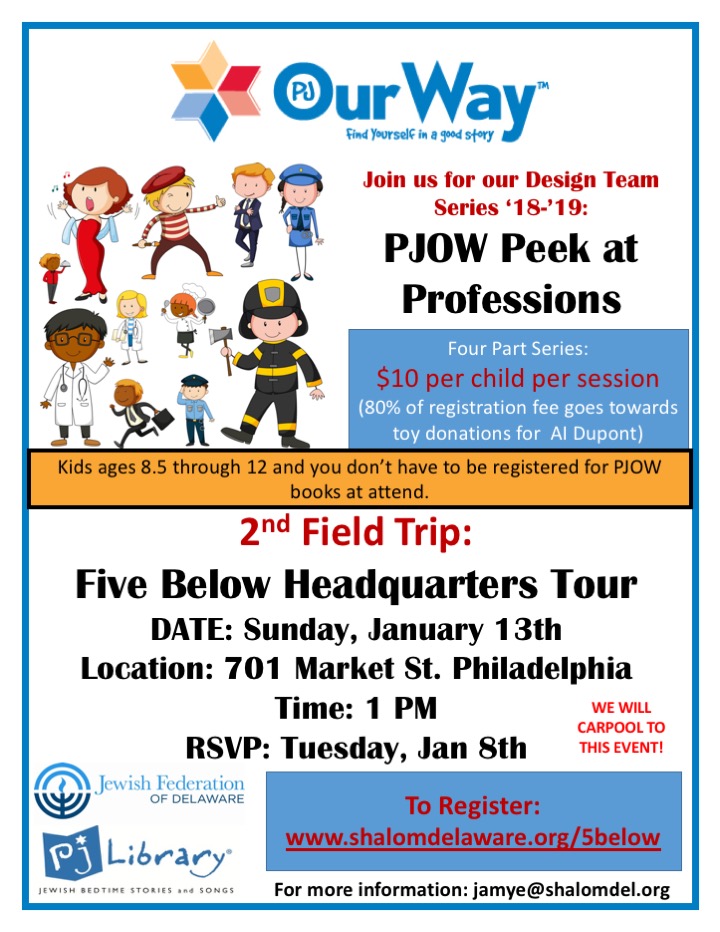 Come join PJ Our Way to take a tour of the Five Below Headquarters! We will learn all about Five Below, check out their amazing new HQ building and learn how they transport all their amazing goodies to their stores!
After the tour, we will learn all about the Jewish value of philanthropy.
Then, we will take the money we have raised through the registration of our field trips this year, to go shopping at the Five Below Flagship store for the children at AI Dupont Hospital.
We hope you can join us for this very special day!