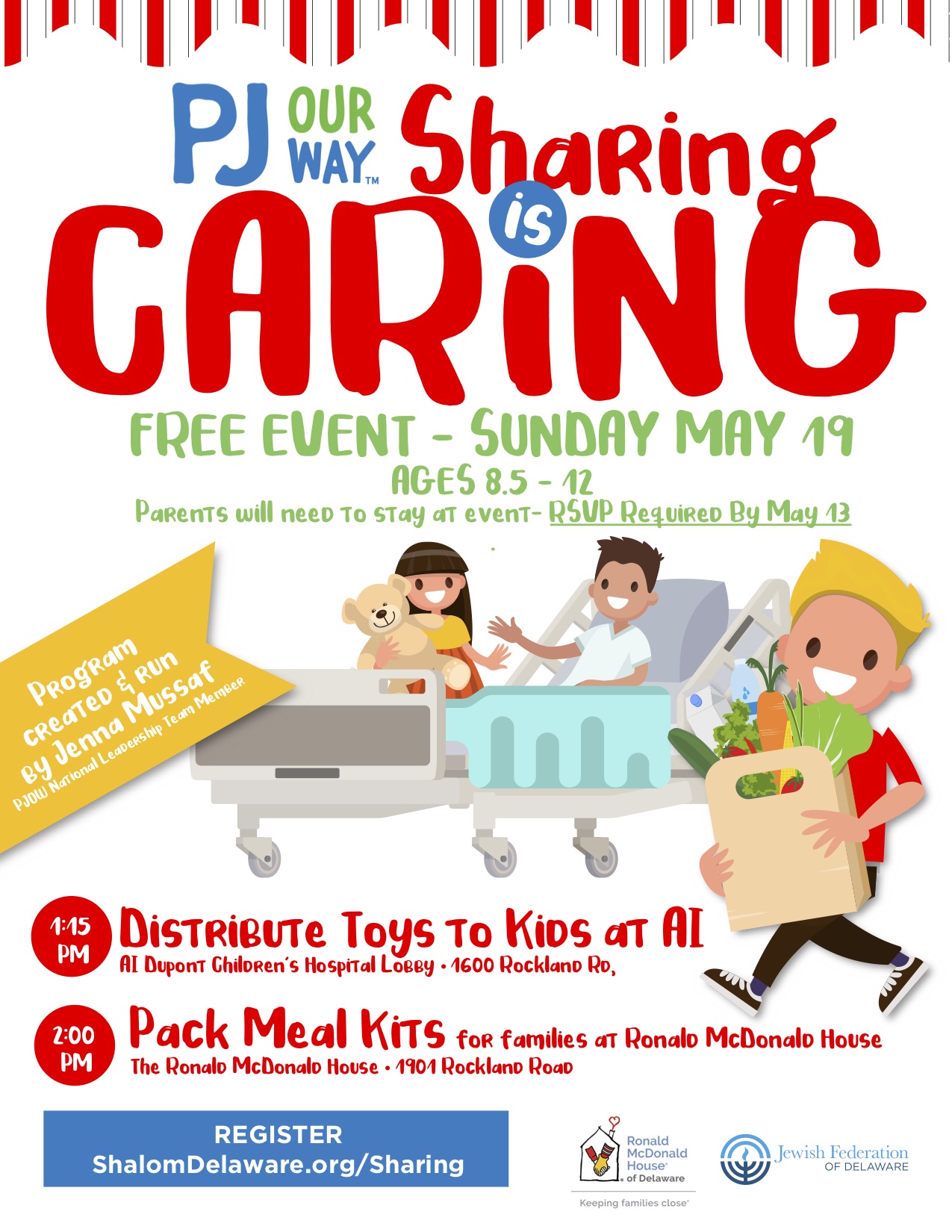 Come out to donate toys to the children at AI and pack meal kits for their families. PARENTS will need to stay at event.
For ages 8.5-12 (do not need to be a PJOW subscriber)
MUST REGISTER BY MAY 13TH!
1:15: AI Dupont Children's Hospital lobby 1600 Rockland Rd (to donate toys we bought during our previous program)
2:00: The Ronald McDonald House 1901 Rockland Rd (to pack meal kits)-Program created/ run by Jenna Mussaf
This is a Free event!