11th Annual Wilmington Kidney Walk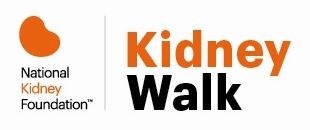 Step up to raise awareness of kidney disease, organ donation and the importance of early screening and healthy lifestyle for those at risk. Join the National Kidney Foundation for this inspiring community fundraiser.
In addition to the 3-mile walk (or optional shorter path), enjoy music, refreshments from Starbucks, Skinny Pop, Panera Bread and other vendors; a photo booth, interactive vendor booths and the Kidney Kids Corner with face painting and pumpkin decorating.
Funds raised through Kidney Walk will directly support NKF's local patient services, education and research efforts. Participation is free, but donations are encouraged. Everyone who raises a minimum of $100 will receive a commemorative Walk t-shirt. Additional recognition gifts – including jackets – will be awarded for meeting various fundraising levels. For online registration, visit www.kidneywalk.org.
NKF is the largest, most comprehensive and longstanding organization dedicated to the awareness, prevention and treatment of kidney disease. For more information, visit www.kidney.org.