Tolerance & Holocaust Education Program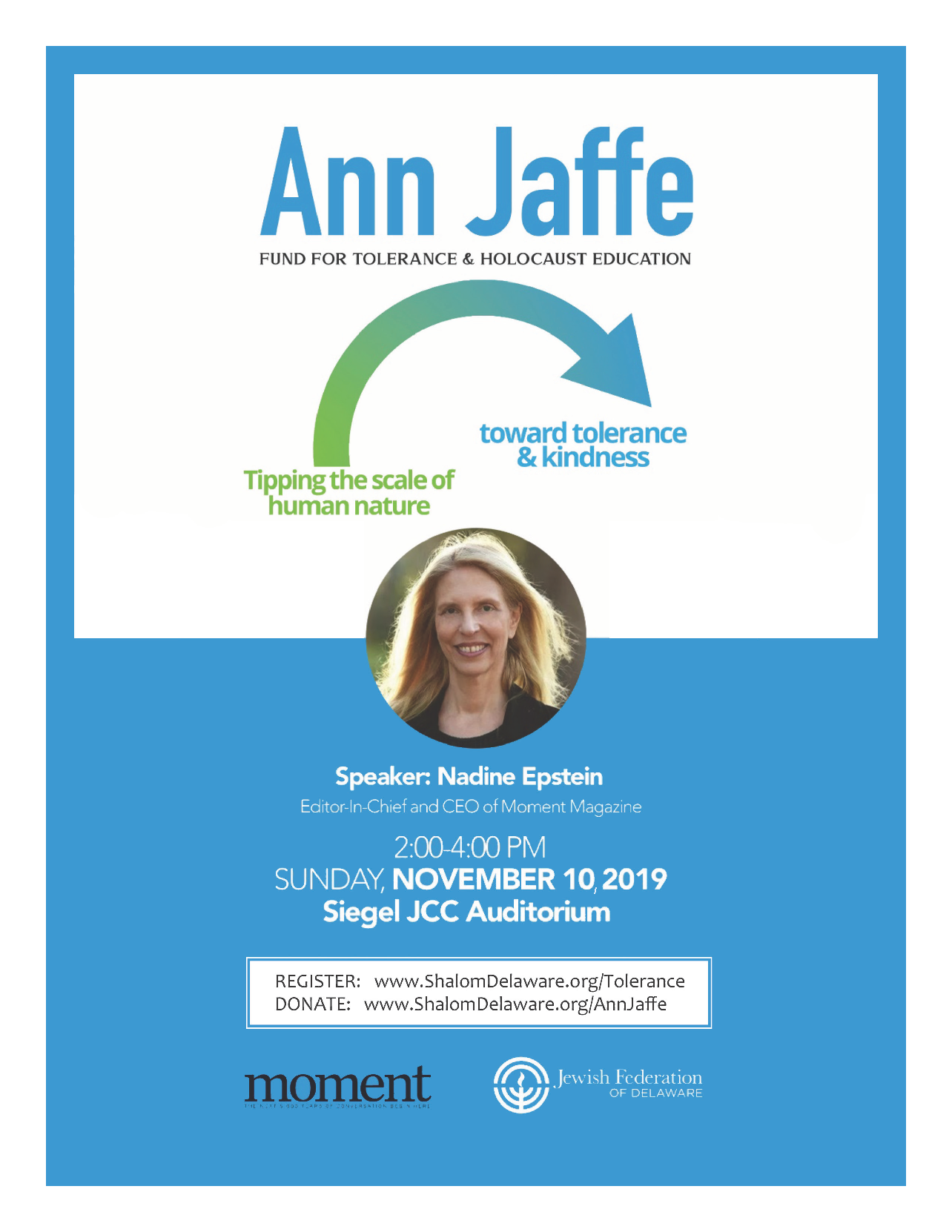 Tolerance and Holocaust Education Ann Jaffe Fund (THE Ann Jaffe Fund) Inaugural Event!
Speaker: Nadine Epstein, Editor-In-Chief and CEO of Moment Magazine
Ms. Epstein will be speaking about Tipping the Scale of Human Nature toward Tolerance and Kindness. Program is free and open to the public, RSVP's are requested.
TO MAKE A GIFT TO THE ANN JAFFE FUND GO TO:
SHALOMDELAWARE.ORG/ANNJAFFE
OR CLICK THE LINK BELOW
This program is sponsored by the Jewish Fund for the Future, the endowment arm of the Jewish Federation of Delaware.