Israel and overseas cooking class: Moroccan cuisine and culture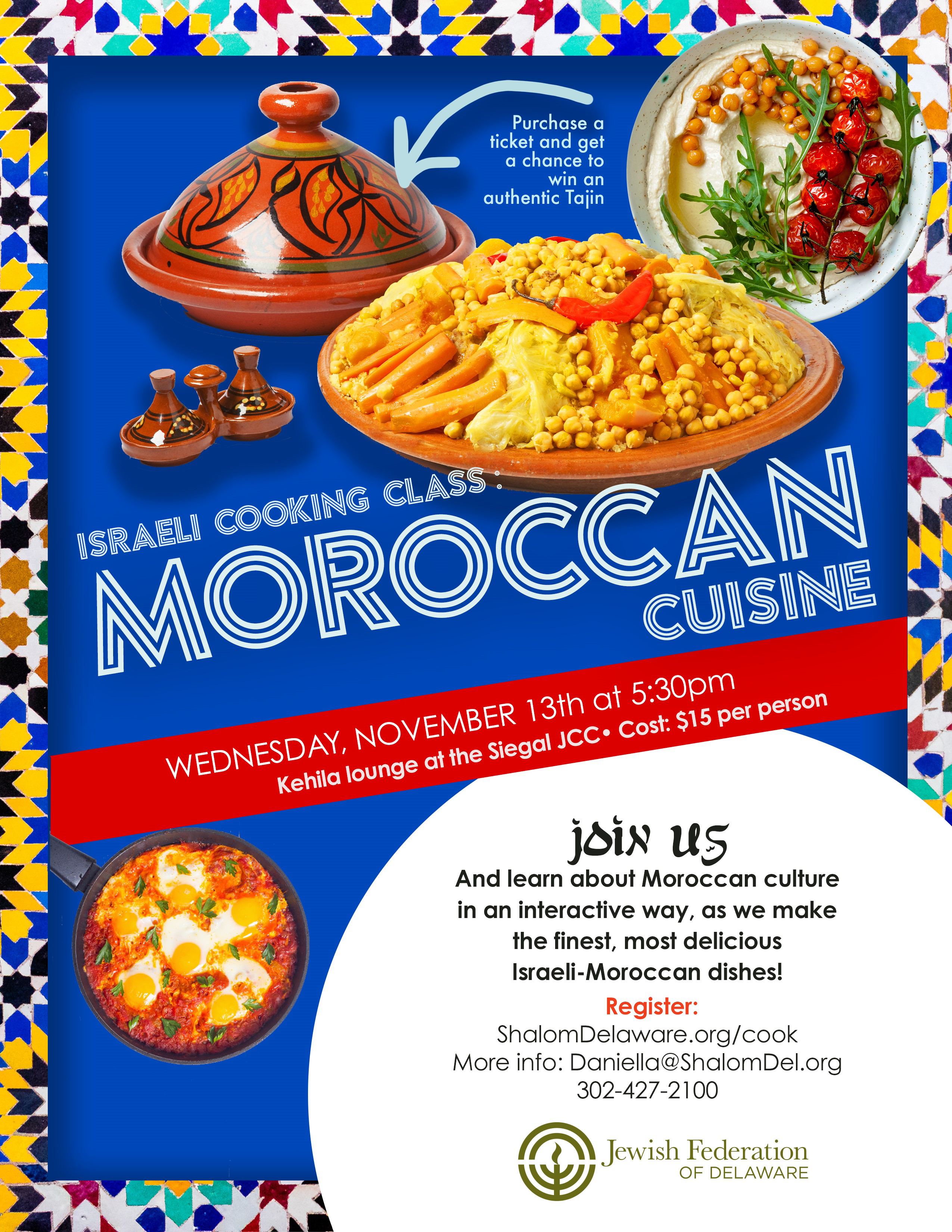 REGISTRATION FOR THIS CLASS IS NOW CLOSED. We are all filled up! If you did not get the chance to attend this class, we promise to have others very soon.
Join us to learn about the Moroccan culture in an interactive way as we make the finest, most delicious dishes from the Israeli-Moroccan cuisine!
Cost: $15 per person