Israel and overseas cooking class: Syrian cuisine and culture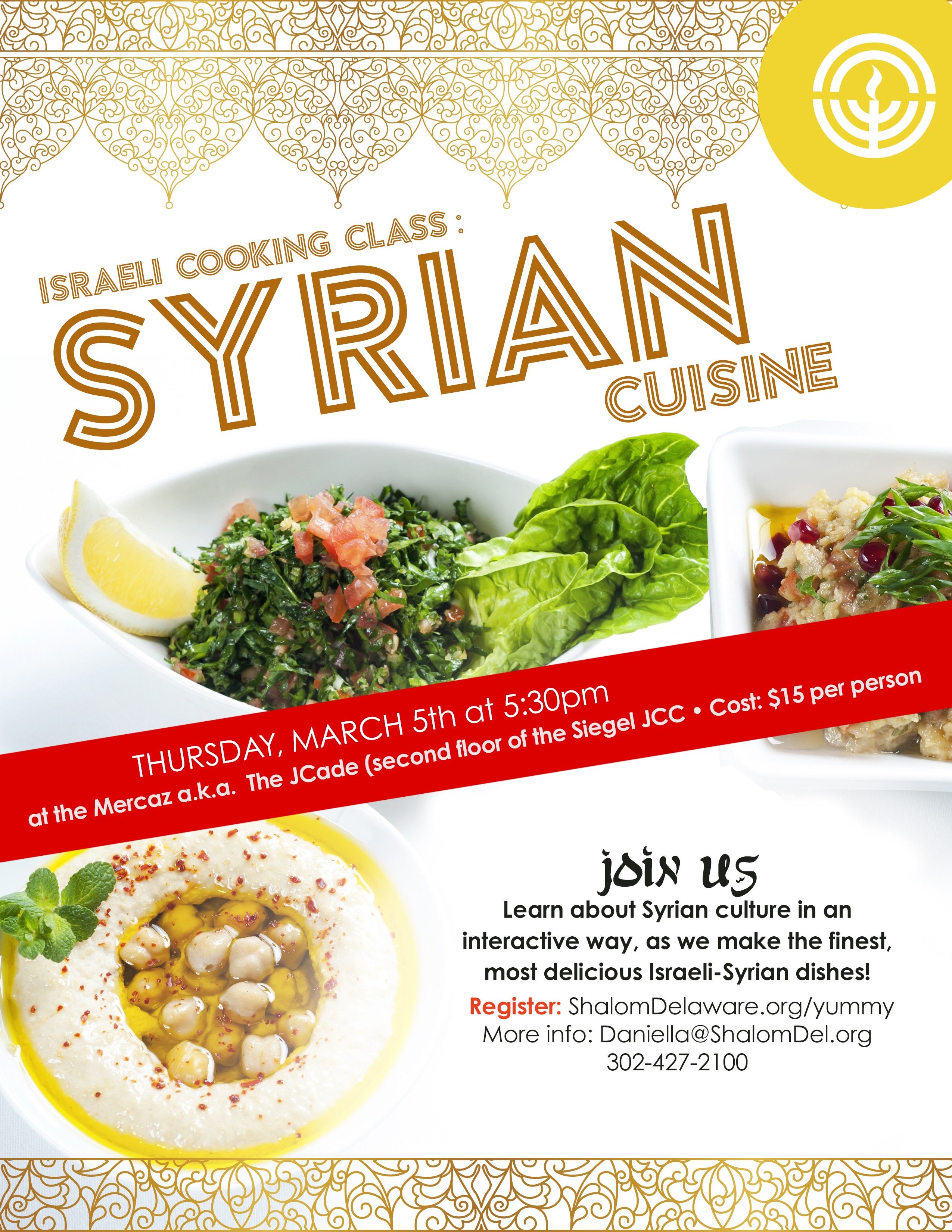 Join us to learn about the Syrian culture in an interactive way as we make the finest, most delicious dishes from the Israeli-Syrian cuisine!
Cost: $15 per person
The event will be held at the Mercaz (fka JCade), which is located on the second floor of the Siegel JCC
PLEASE NOTE:
Registration will be closing on Monday, March 2nd. Please make sure to register before that date.