Jewish Community Day at the Delaware Blue Coats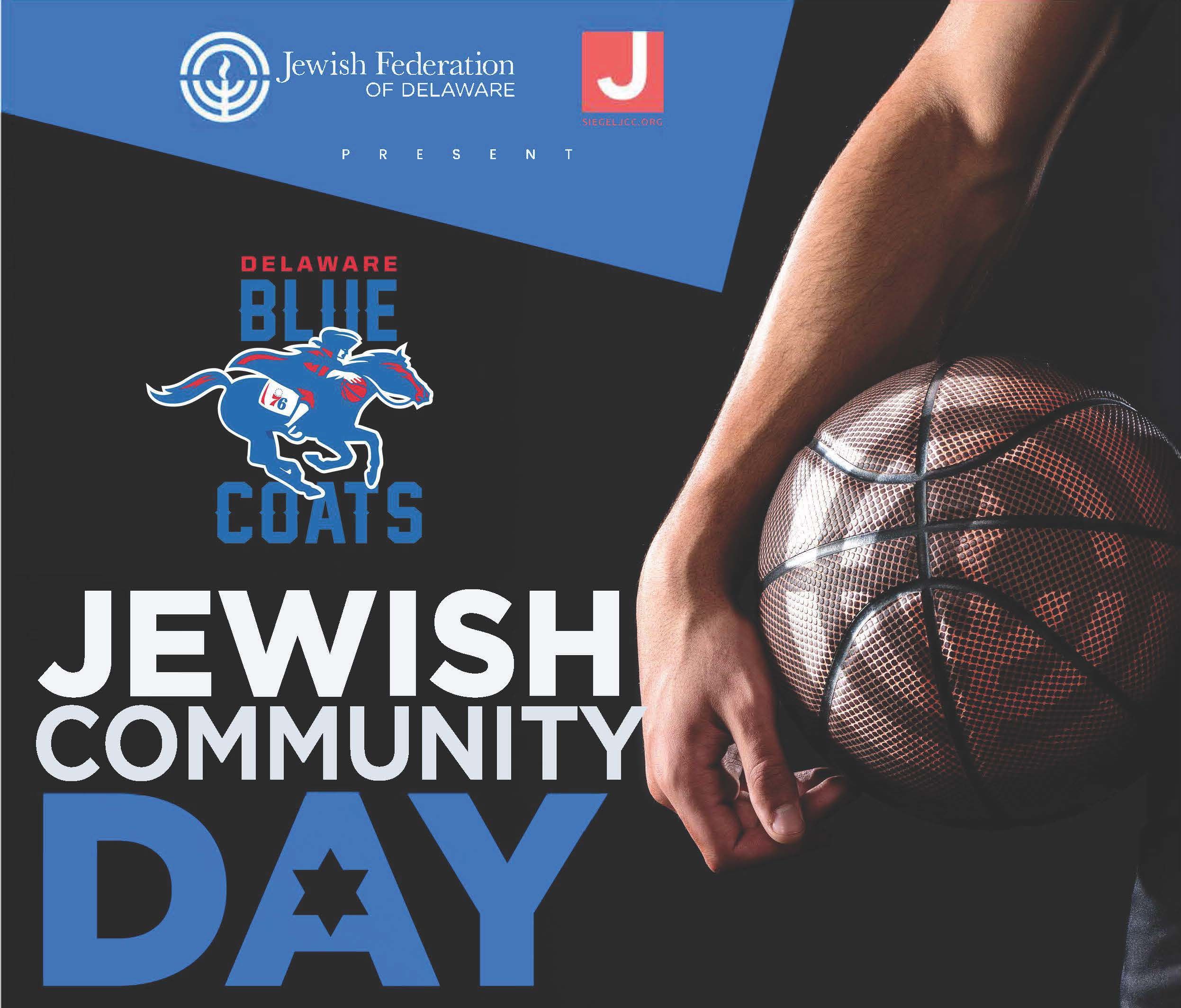 Jewish Community Day at the Delaware Blue Coats
Co-Sponsored by Jewish Federation of DE and Siegel JCC
Tickets: $10/person
*Limited number of discounted tickets available, register early to reserve seats.
Tickets may be picked up from the Federation office 8:30 AM - 5:00 PM Mon-Thur & 8:30 AM - 3:30 PM Friday. Tickets must be picked up by 3PM on Friday, March 6th.
Spend a Sunday afternoon with family and friends from our Jewish community! Come see the DE Blue Coats take on Lakeland Magic for a special day of celebrating Jewish Heritage. Interactive kid's t-shirt toss, Kosher concessions, music & more!
*These $10 discounted tickets are in a special reserved section where we can all enjoy the game together!
NOTE: Parking is not included in the ticket price ($5 per vehicle)