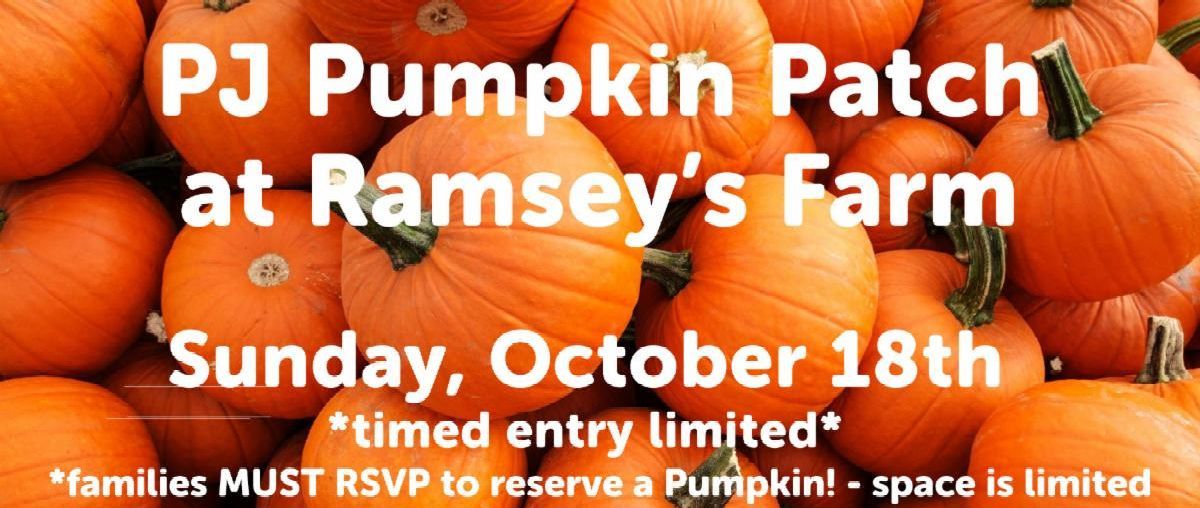 PJ Pumpkin Patch will take place at Ramsey's Farm on Sunday, October 18th. Please RSVP for your timed entry for Pumpkin Painting at 10 am or 10:30. *SPACE IS LIMITED*
Pumpkin Painting will take place in the tent at the top of the hill. A PJ Library story will be read during each painting session.
You must RSVP to Lisa Kornblum at Lisa.Kornblum@einsteinday.org .