Not Just a Justice: Reflections on RBG's Jewish Life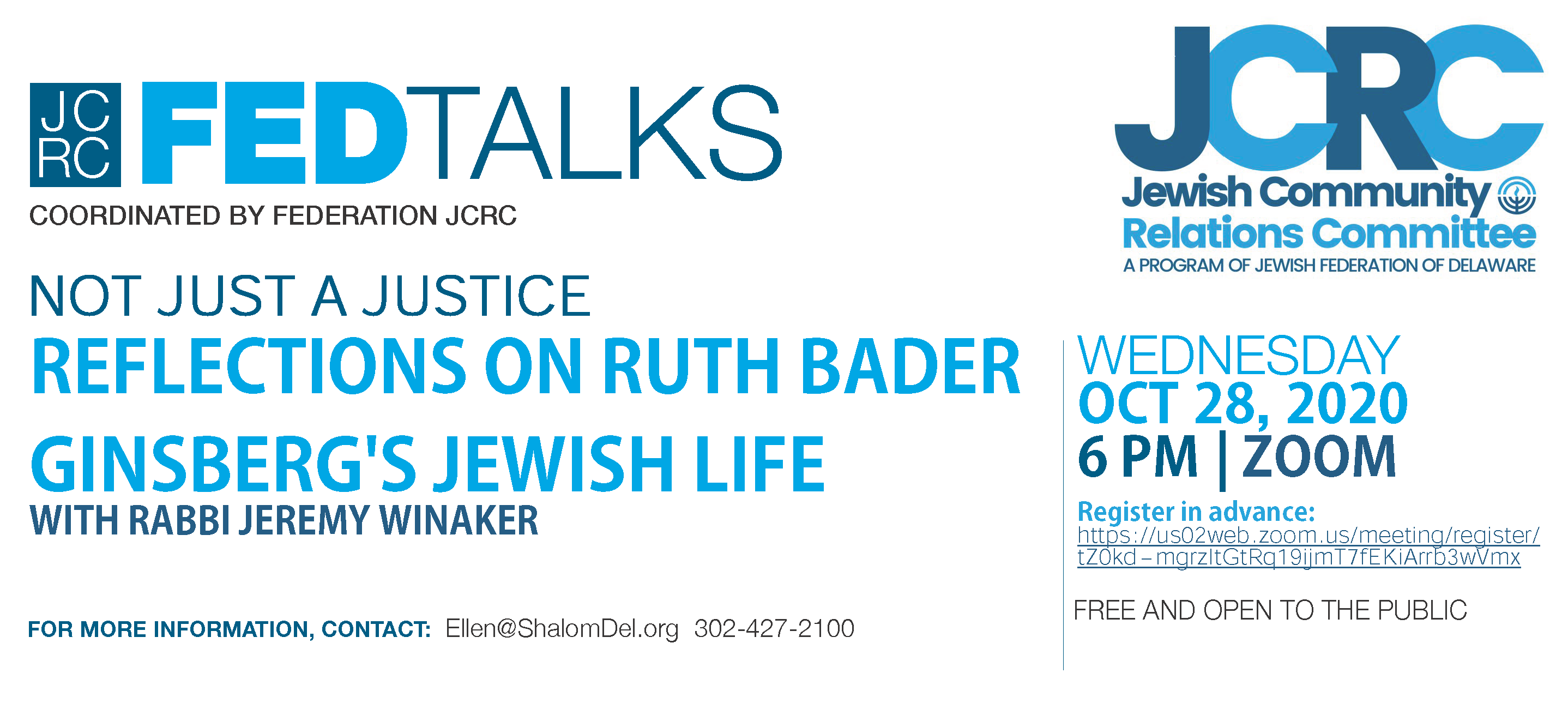 Join Rabbi Jeremy Winaker for reflections on the Jewish life of Justice Ruth Bader Ginsburg on the occasion of what would have been the conclusion of shloshim, the first month of Jewish ritual mourning. What animated her drive for equality? What was special (and Jewish) about her tactics? What can we make of her friendship with Scalia and others? Why did she embrace her iconic status as The Notorious RBG?
Register in advance for this meeting:
https://us02web.zoom.us/meeting/register/tZ0kd-mgrzItGtRq19ijmT7fEKiArrb3wVmx
After registering, you will receive a confirmation email containing information about joining the meeting.