Wilmington chapter of Hadassah Presents a Virtual Tour at the Delaware ART Museum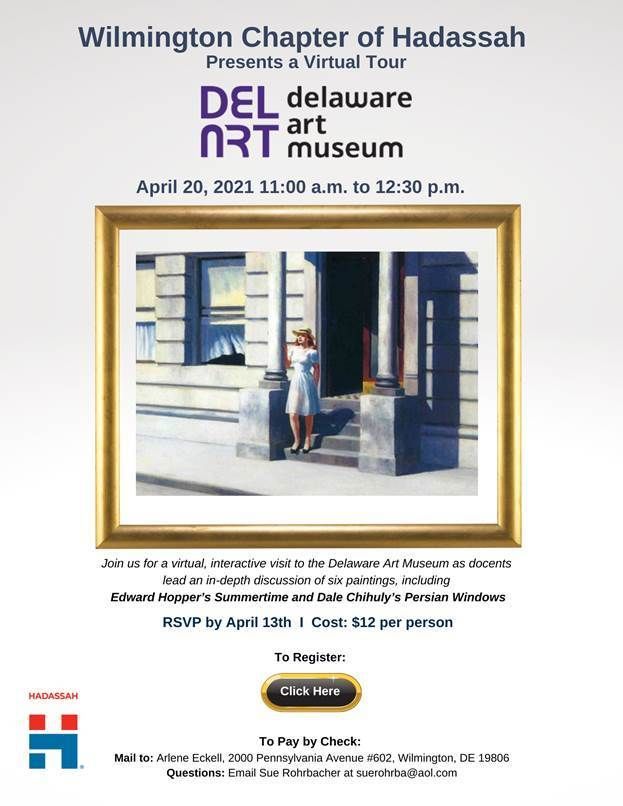 Join Wilmington Hadassah for an interactive visit as docents lead an in-depth discussion of six paintings, including Edward Hopper's Summertimer and Dale Chihuly's Persian Windows, followed by Q & A. RSVP by April 13. Cost is just $12. Go here, https://secure2.convio.net/wzoa/site/Ticketing?view=Tickets&id=105002 , to register or mail a check made out to Hadassah and your email address to: Arlene Eckell, 2000 Pennsylvania Avenue #602, Wilmington, DE 19806.
RSVP by April 13th. Cost is $12 per person.
For questions email Sue Rohrbacher at suerohrba@aol.com.