2021-22 Community Leadership Workshop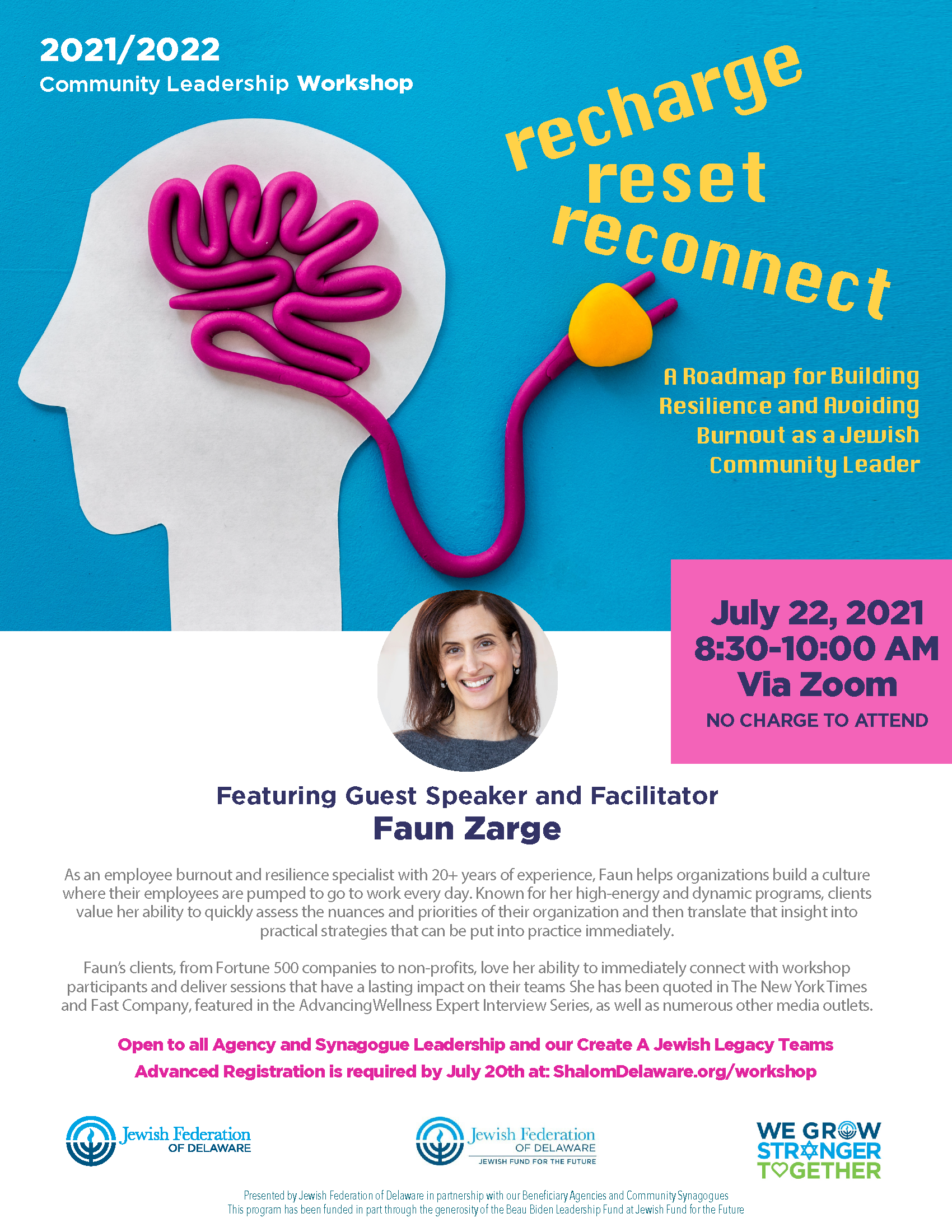 2021-2022 Community Leadership Workshop - "RECHARGE - RESET - RECONNECT": A Roadmap for Building Resilience and Avoiding Burnout as a Jewish Community Leader
Open to all Agency & Synagogue Leadership and our Create A Jewish Legacy Teams. No cost to attend.
Featuring guest-speaker and facilitator: FAUN ZARGE.
Faun's Bio: As an employee burnout and resilience specialist with 20+ years of experience, Faun helps organizations build a culture where their employees are pumped to go to work every day. Known for her high-energy and dynamic programs, clients value her ability to quickly assess the nuances and priorities of their organization and then translate that insight into practical strategies that can be put into practice immediately. With extensive experience coaching and training employees nationwide, Faun brings an exceptional understanding of personal dynamics and expertise in the critical skills needed to minimize burnout. Faun holds a B.A. in Psychology, an M.A. in Counseling Psychology, and was born and raised right here in Wilmington, DE. Faun now lives in Newton, Massachusetts with her husband and three teenage children.
REGISTRATION:
Advance Registration is required by July 20th