A Virtual Evening with Dr. Daniel Gordis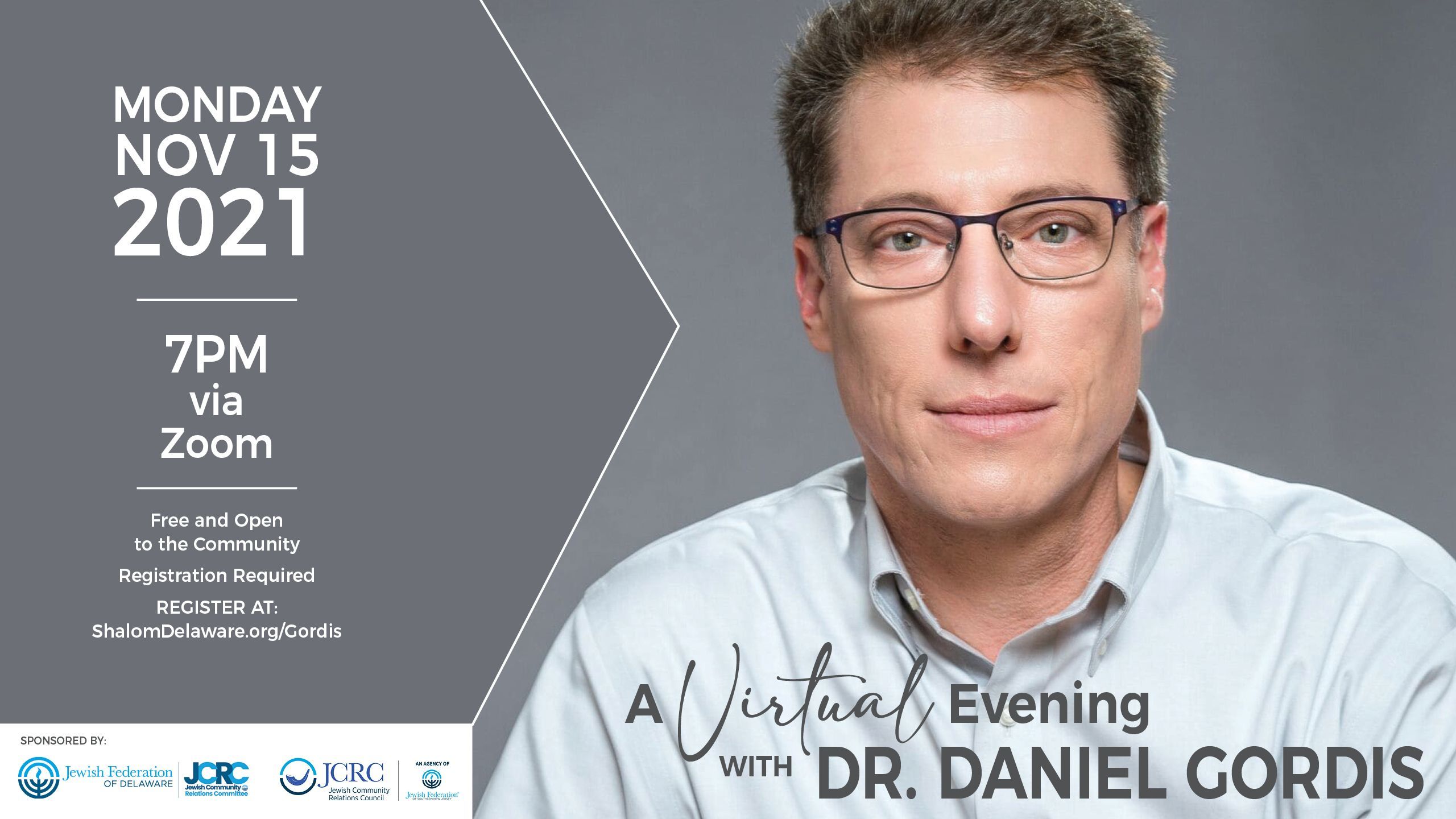 Daniel Gordis is one of the founders of Shalem College in Jerusalem, Israel's first and only liberal arts college. The author of twelve books, two of which have won the National Jewish Book Award, he writes about Zionism and contemporary Israel, exploring the souls of the people who are the Jewish state.
The Forward has called Gordis "one of the most respected Israel analysts around." In 2014, the Jerusalem Post listed him as one of the world's 50 most influential Jews, while Jeffrey Goldberg of the Atlantic wrote, "If you asked me, 'of all the people you know, who cares the most about the physical, moral and spiritual health of Israel?' I would put the commentator and scholar Daniel Gordis at the top of the list."
Gordis' history of Israel, Israel: A Concise History of a Nation Reborn has been translated into six languages. His latest book is We Stand Divided: The Rift Between American Jews and Israel.