Rabbi Jacob Kraft Educational Foundation presents Toni Young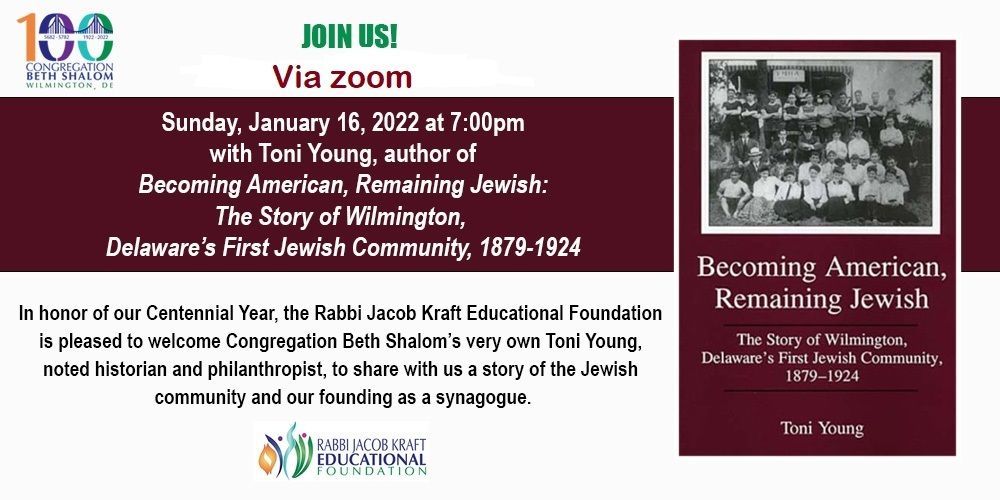 This program will be a Zoom program with the link being available on the Congregation Beth Shalom website.
Toni Young will speak on: "Becoming American, Remaining Jewish: The story of Wilmington, Delaware's First Jewish Community, 1879-1924." Free and open to the community.