Wilmington Hadassah General Meeting and Rank the Vote Program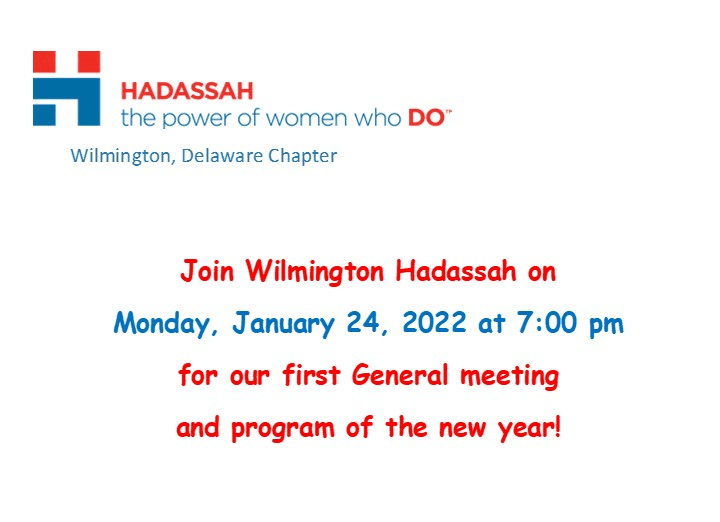 Join Wilmington Hadassah on Monday, January 24, 2022 at 7:00 pm for our first General meeting and program of the new year! Meet the new leadership of the chapter and learn about plans for 2022. Get the latest news about what is happening on the National Hadassah scene.
Our General Meeting will be followed by a presentation on RANK THE VOTE by Kristin Brownlee & Jason Hoover. Ranked choice voting, or RCV, allows you to rank your candidates in the order of preference rather than just picking one. Find out more on January 24th.