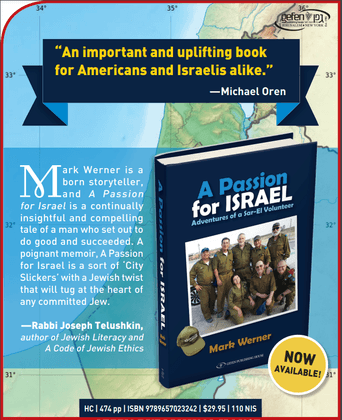 Beth Emeth SIsterhood Presents...
MARK WERNER "A Passion for Israel"
Join us when we meet the Author on Zoom! Sunday 4/3/2022 at 7:30 pm
Mark Werner tells us what motivated him to leave his comfortable life in America to volunteer for three weeks of manual labor on Israeli military bases. He tells how the experience enriched his life and provides a roadmap for others to show their support for Israel.