An Afternoon of Jewish Broadway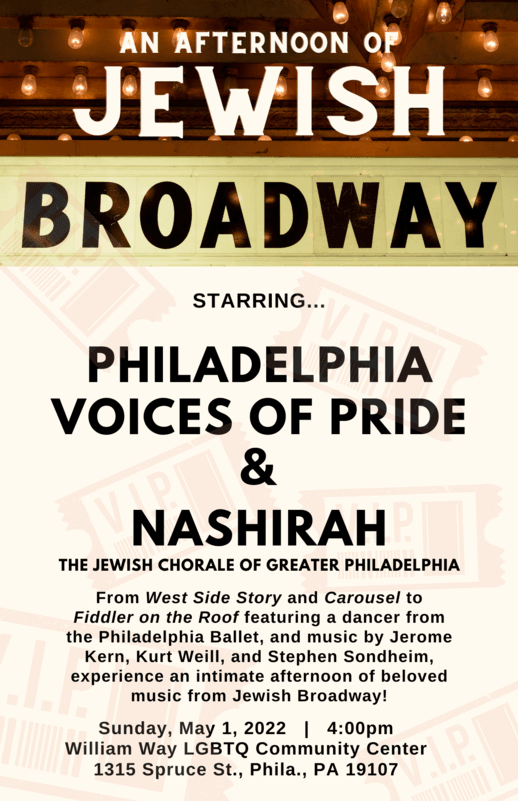 Join two gifted Philly ensembles: Nashirah and the Philadelphia Voices of Pride for an afternoon of Broadway hits! Our first LIVE concert in more than two years.
From West Side Story and Carousel, to Fiddler on the Roof – featuring a dancer from the Philadelphia Ballet, and music by Jerome Kern, Kurt Weill, and Stephen Sondheim, experience an intimate afternoon of beloved music from Jewish Broadway!