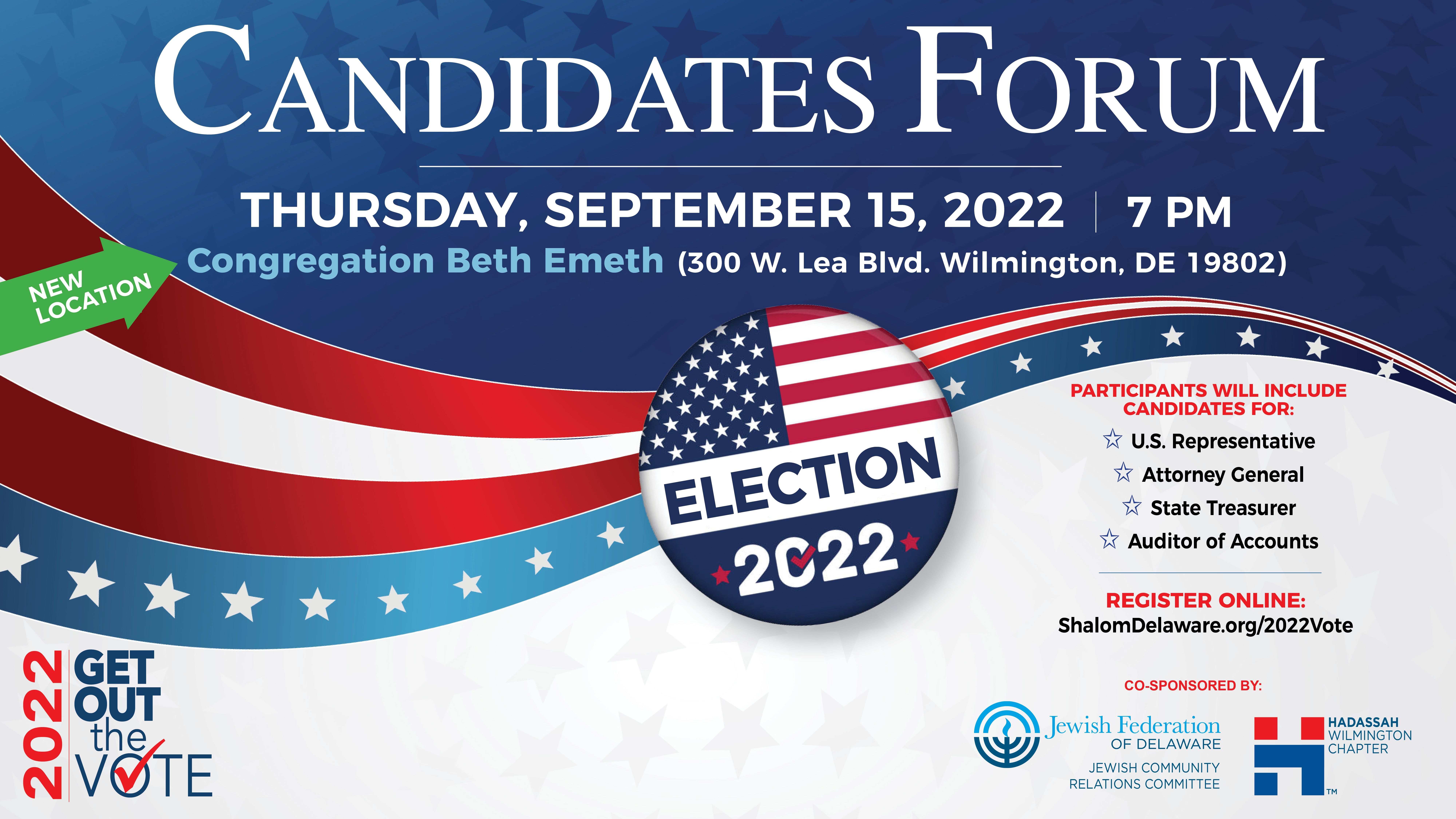 Participants will include candidates for US Representative, Delaware Attorney General, State Treasurer and Auditor of Accounts.
LINK TO WATCH LIVESTREAM: https://www.youtube.com/watch?v=dPV0cDOw0Co
COVID-19 healthy and safety requirements: Masks optional. We will be following the CDC guidelines for New Castle County, Delaware.
Co-sponsored by Hadassah Wilmington Chapter and Jewish Federation of Delaware's Jewish Community Relations Committee.
A very special THANK YOU goes to Congregation Beth Emeth, who kindly and graciously opened their building for us to use as the location for this year's forum. They, along with Clear Pixel Agency, are also helping us coordinate the live-stream of the forum. We could not do this without their cooperation and generosity.