A Night of Comedy with Noah Gardenswartz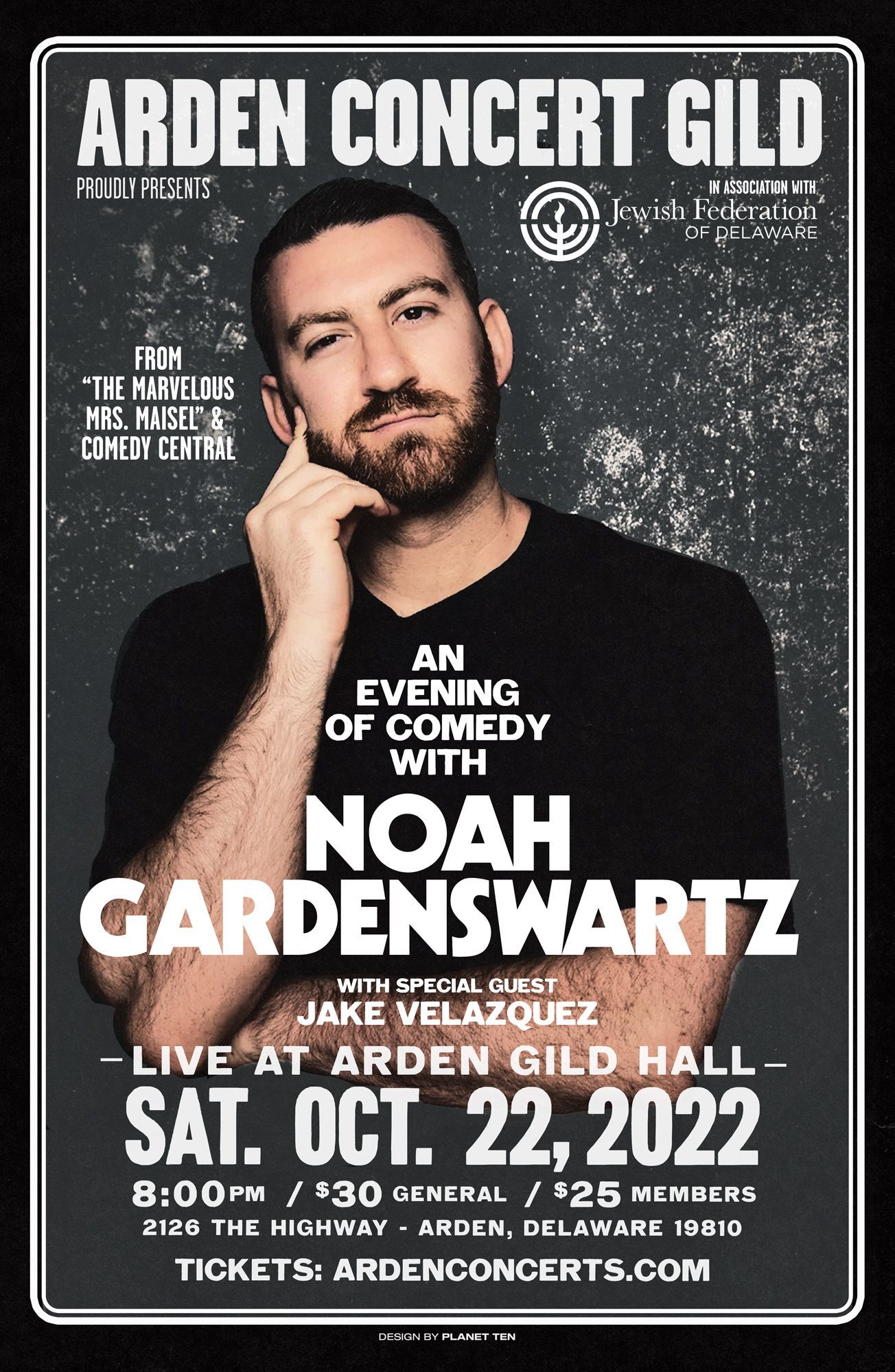 Tickets go on sale Tuesday, July 5th!
Jewish Federation of Delaware in conjunction with the Arden Concert Gild, brings you an Evening of Comedy with Noah Gardenswartz. The Former Last Comic Standing semifinalist Noah Gardenswartz delivers intricately constructed jokes with winning aplomb, guiding the audience through layered anecdotes — about anything from choosing a mohel and IKEA to riding the subway with a trophy and, well, just about anything you can think of — before landing on devastating punchlines. He has appeared on Conan, Adam Devine's House Party and his own Comedy Central special, and is currently a writer on Amazon's Golden Globe-winning show, "The Marvelous Mrs. Maisel." Don't miss this!
Jake Valezquez, whose comedy is mostly about growing up as a Puerto Rican Jew in the Bronx with his 5 sisters and artsy parents, opens this special comedic event!
Tickets are available at ArdenConcerts.com.