Hadassah Greater Philadelphia Education Day Celebrates at 75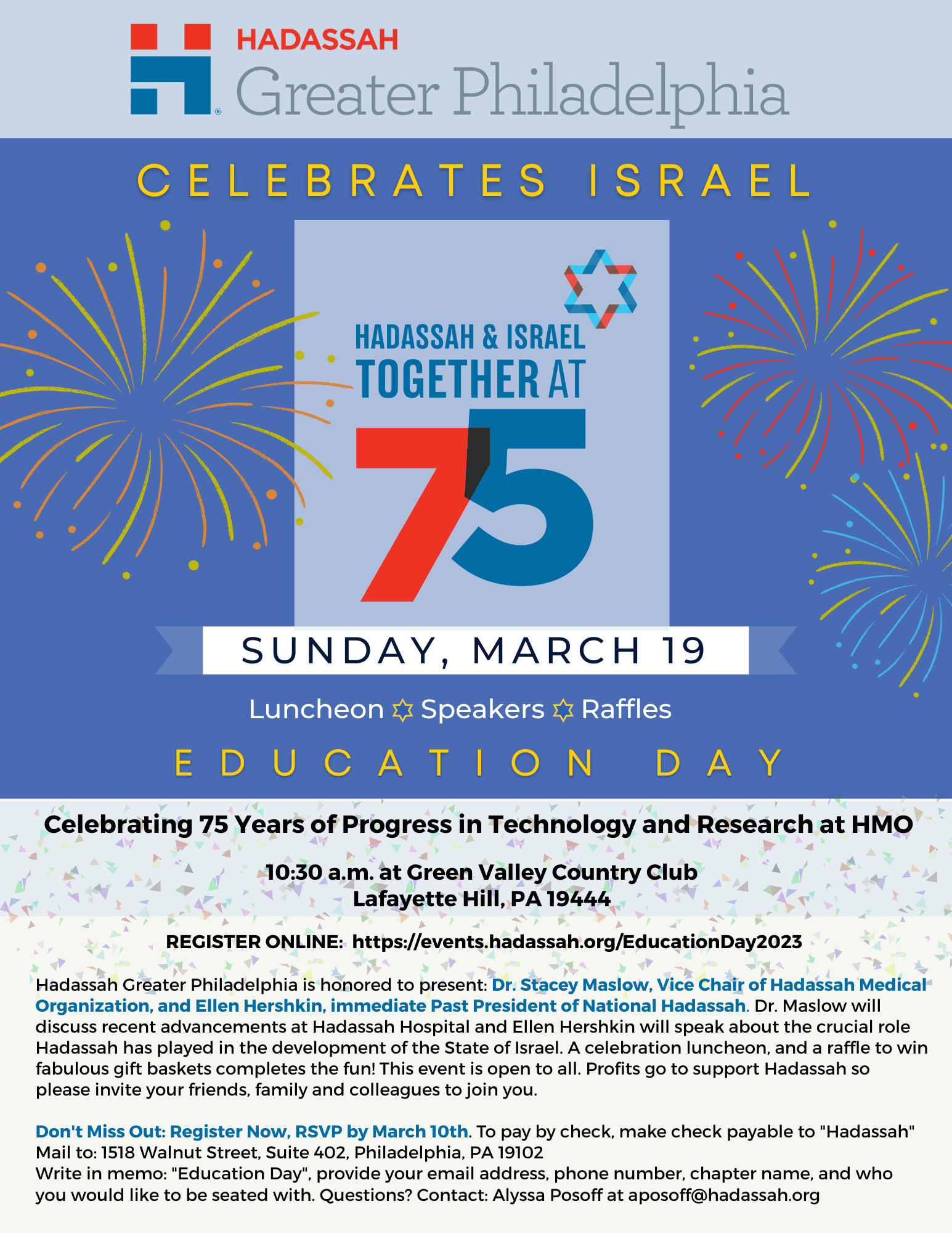 Join Hadassah Greater Philadelphia for Education Day Celebrating 75 Years of Progress in Technology and Research at HMO - Hadassah and Israel Together!
Hadassah Greater Philadelphia is honored to present: Dr. Stacey Maslow, Vice Chair of Hadassah Medical Organization, and Ellen Hershkin, immediate Past President of National Hadassah. Dr. Maslow will discuss recent advancements at Hadassah Hospital and Ellen Hershkin will speak about the crucial role Hadassah has played in the development of the State of Israel.
A celebration luncheon, and a raffle to win fabulous gift baskets completes the fun! This event is open to all. Profits go to support Hadassah so please invite your friends, family and colleagues to join you. Don't Miss Out: Register Now, RSVP by March 10th. To pay by check, make check payable to "Hadassah" and Mail to: 1518 Walnut Street, Suite 402, Philadelphia, PA 19102. Write in memo: "Education Day" . Provide your email address, phone number, chapter name, and who you would like to be seated with.
Questions? Contact: Alyssa Posoff at aposoff@hadassah.org