Congregation Beth Emeth Community Seder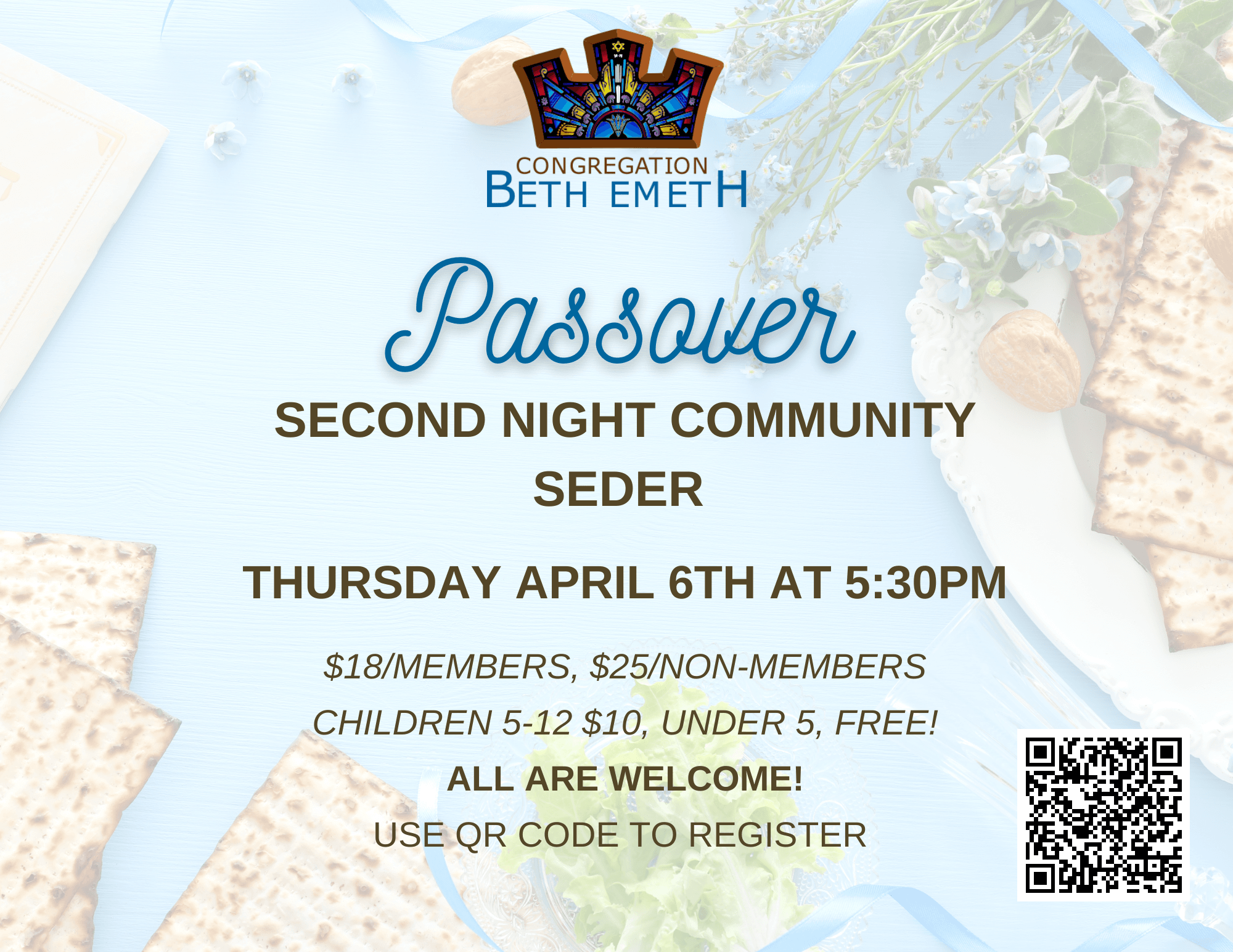 Join us at Congregation Beth Emeth on Thursday, April 6th at 5:30pm for a Second Night Community Seder.
Dinner is $18 for non-members, $25 for members. Children aged 5-12 is $10. Children under 5 are free!
Menu: Matzah ball soup, gefilte fish, main course, dessert and beverages. Vegan and vegetarian options are available by prearrangement.
Please register in advance at the link provided. All are welcome!