Congregation Beth Emeth Israel Trip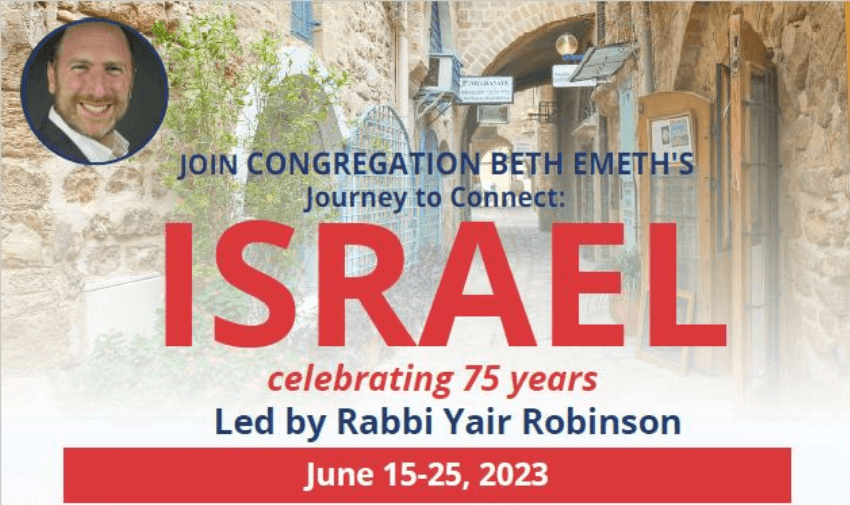 Traveling together to Israel is an opportunity to connect--with the people of Israel, with the land itself, and with each other. We'll grow through our shared experiences, from the fun and adventurous, to the historical and spiritual, as we explore our homeland together and mark Modern Israel's 75th year!
Register by MARCH 17th! See link for details!