Tolerance & Holocaust Education Program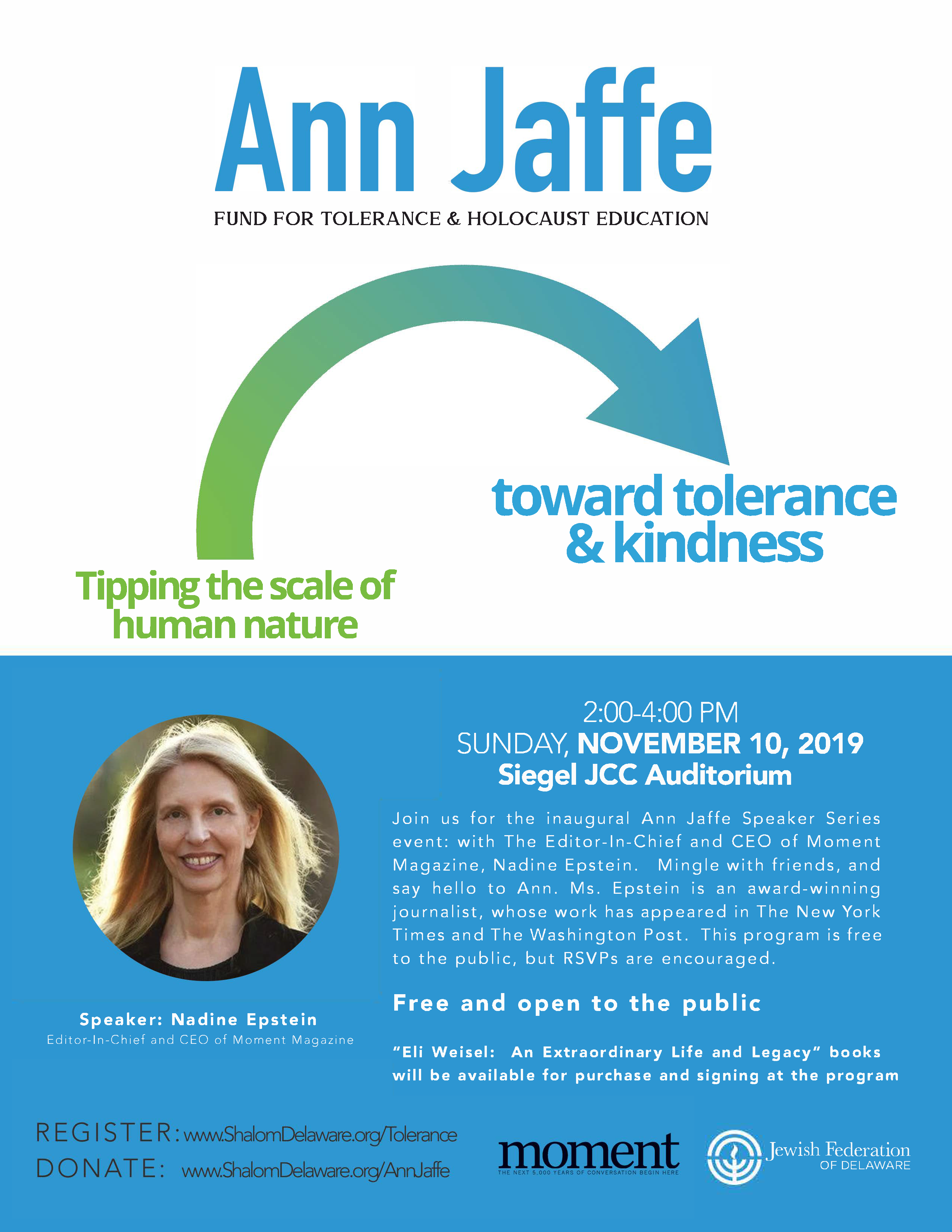 Tolerance and Holocaust Education Ann Jaffe Fund (THE Ann Jaffe Fund) Inaugural Event!
Speaker: Nadine Epstein, Editor-In-Chief and CEO of Moment Magazine
Ms. Epstein will be speaking about Tipping the Scale of Human Nature toward Tolerance and Kindness. She is an award-winning journalist, whose work has appeared in The New York Times and The Washington Post. Program is free and open to the public, RSVP's are requested.
A copy of "Eli Weisel: An Extraordinary Life and Legacy" will be available for purchase and signing after the program.
Mingle with friends, and say hello to Ann.
TO MAKE A GIFT TO THE ANN JAFFE FUND GO TO:
SHALOMDELAWARE.ORG/ANNJAFFE
OR CLICK THE LINK BELOW
This program is sponsored by the Jewish Fund for the Future, the endowment arm of the Jewish Federation of Delaware. It is FREE and OPEN to the community.