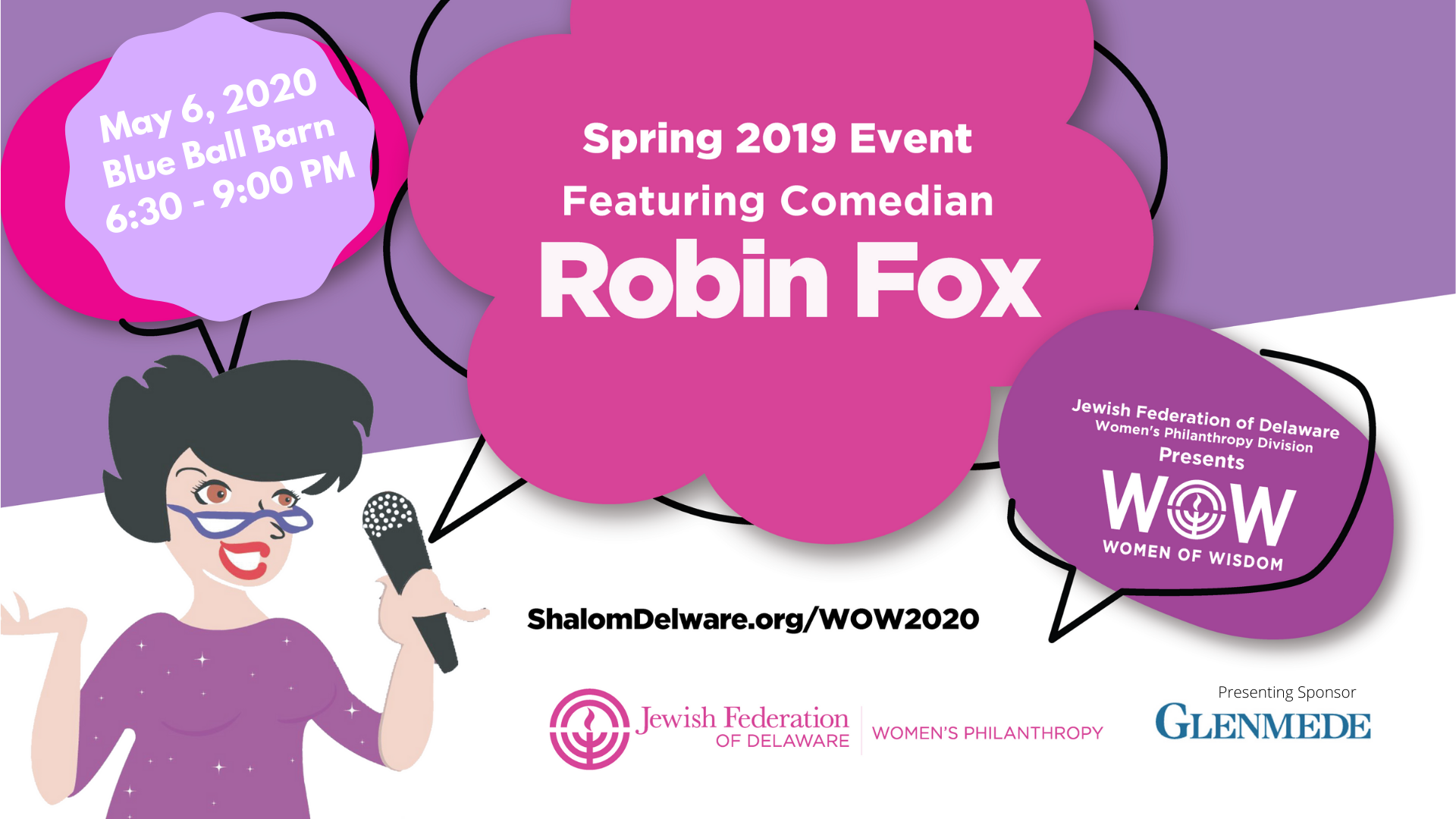 EVENT POSTPONED!!
PLEASE CHECK BACK TO SEE OUR RESCHEDULED WOW DATE.
FOR QUESTIONS: WENDY@SHALOMDEL.ORG
Jewish Federation of Delaware Women's Philanthropy Division Presents: 2020 WOW Event featuring comedian, Robin Fox!!!
Co-Chairs Karen Kimmel Legum, Liz O'Neill & Laura Rubin are bringing you a night of libations, lavish appetizers* and laughter.
Cost is $100 if you register by 4/3 & $125 after. Space is limited!
Women's Philanthropy Co-Chairs: Michelle Silberglied & Jenn Steinberg
Lion of Judah Chair: Barbara Blumberg | Annual Campaign Chair: Lisa Dadone-Weiner
Presenting Sponsor: GLENMEDE
Additional sponsorships available! Click "Register" and select from list of sponsorship levels or request a sponsorship packet. Contact Nicole@ShalomDel.org or call (302) 427-2100.
Robin Fox spent 17 years as a full-time mom and dieter. One day, she gave up dieting and decided to make her lifelong dream of stand-up comic a reality! Please click on the links below to read her full bio and watch some funny clips (we recommend watching "active adult community"). You can also follow her HILARIOUS Instagram.
*All dietary laws observed. | NO minimum gift required. | No solicitation at the event.