Learn with the Rabbis and Cantors of Delaware at our online Tikkun Leil Shavuot!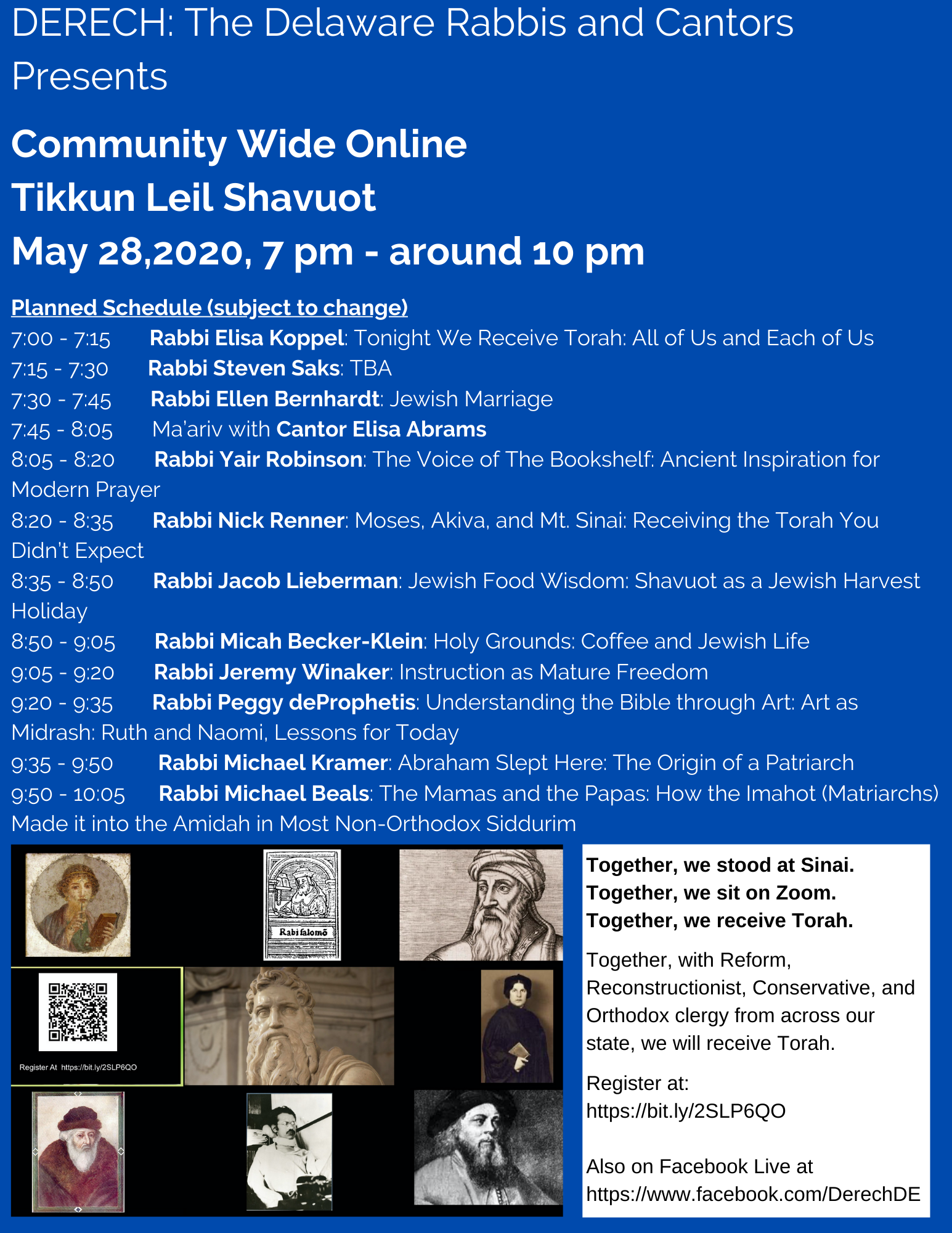 May 28, from 7 pm until a bit after 10, we will join for a pluralistic celebration, to welcome Shavuot and receive Torah together, as the Delaware Jewish Community.
A schedule of teaching will be available as we get closer to the event. Each Jewish clergy person will have about 15 minutes to teach from their heart--to share their Torah. Step by step, we will climb our virtual Mount Sinai, and as we reach the end of our time together, will mark the moment with Ma'ariv (evening service).
Please visit here to register for the event: https://us02web.zoom.us/meeting/register/tZIvc-GgqzIoHN1SspThkbAcFBqCOlxeAtMB
We look forward to sharing Torah with you.
L'shalom,
DERECH: The Delaware Association of Rabbis and Cantors