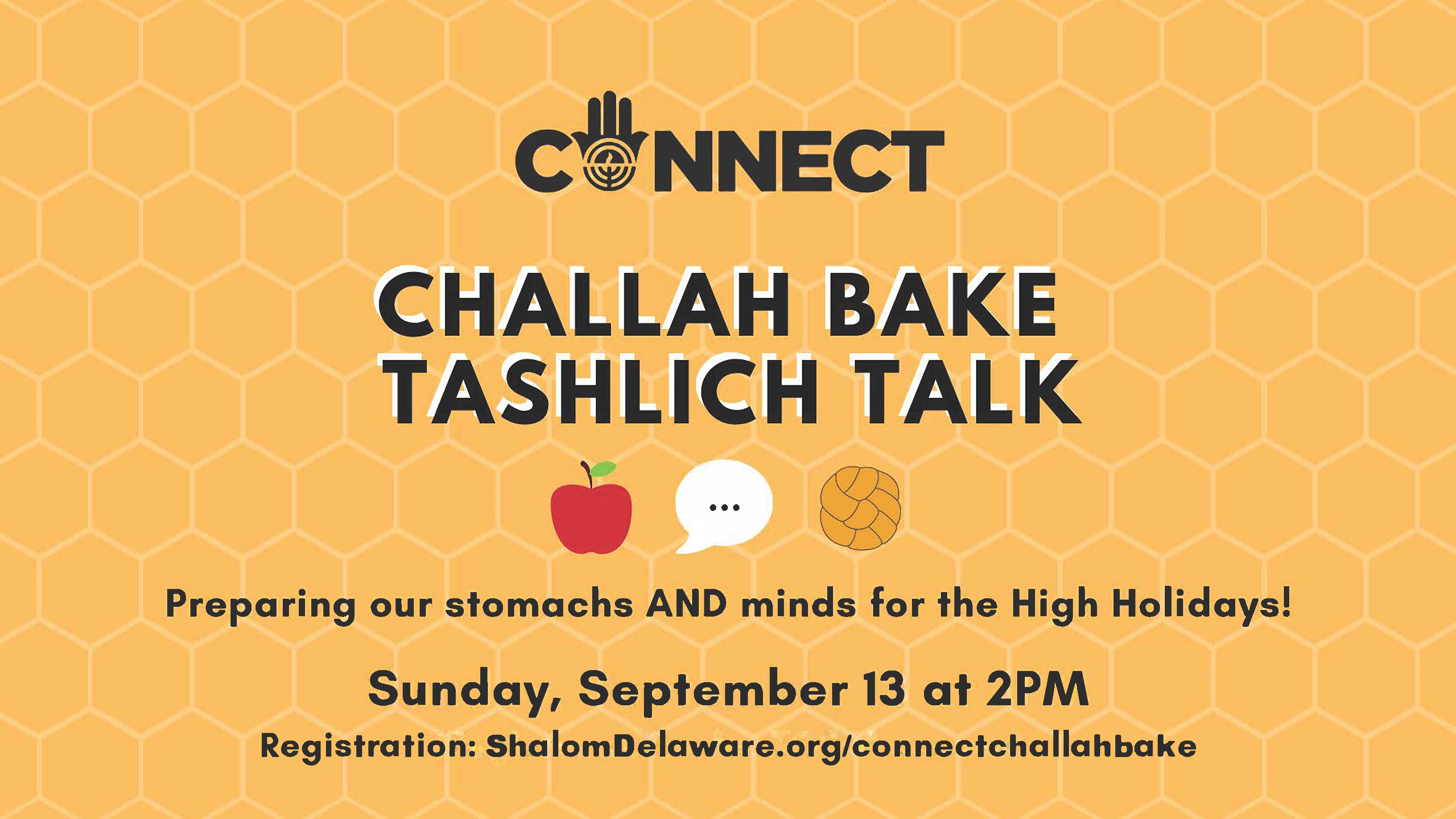 CONNECT invites you to Prepare your minds and stomach for Rosh Hashana!
Have the following ingredients ready so that you can bake along with us!
1 1/3 c warm water
2 1/4 tsp yeast (or 1 packet)**
1 egg
1/3 c oil
1/3 c sugar
2 tsp salt
4 c flour
** If you are unable to find yeast please email Philippa@Shalomdel.org
REGISTRATION LINK: https://us02web.zoom.us/meeting/register/tZcqdu6rrDsrGtGSy2Xfhj8-0qcUUFjfIJpk
After registering, you will receive an email with information on how to log on to event.