Rosh Hashanah Virtual Cooking Event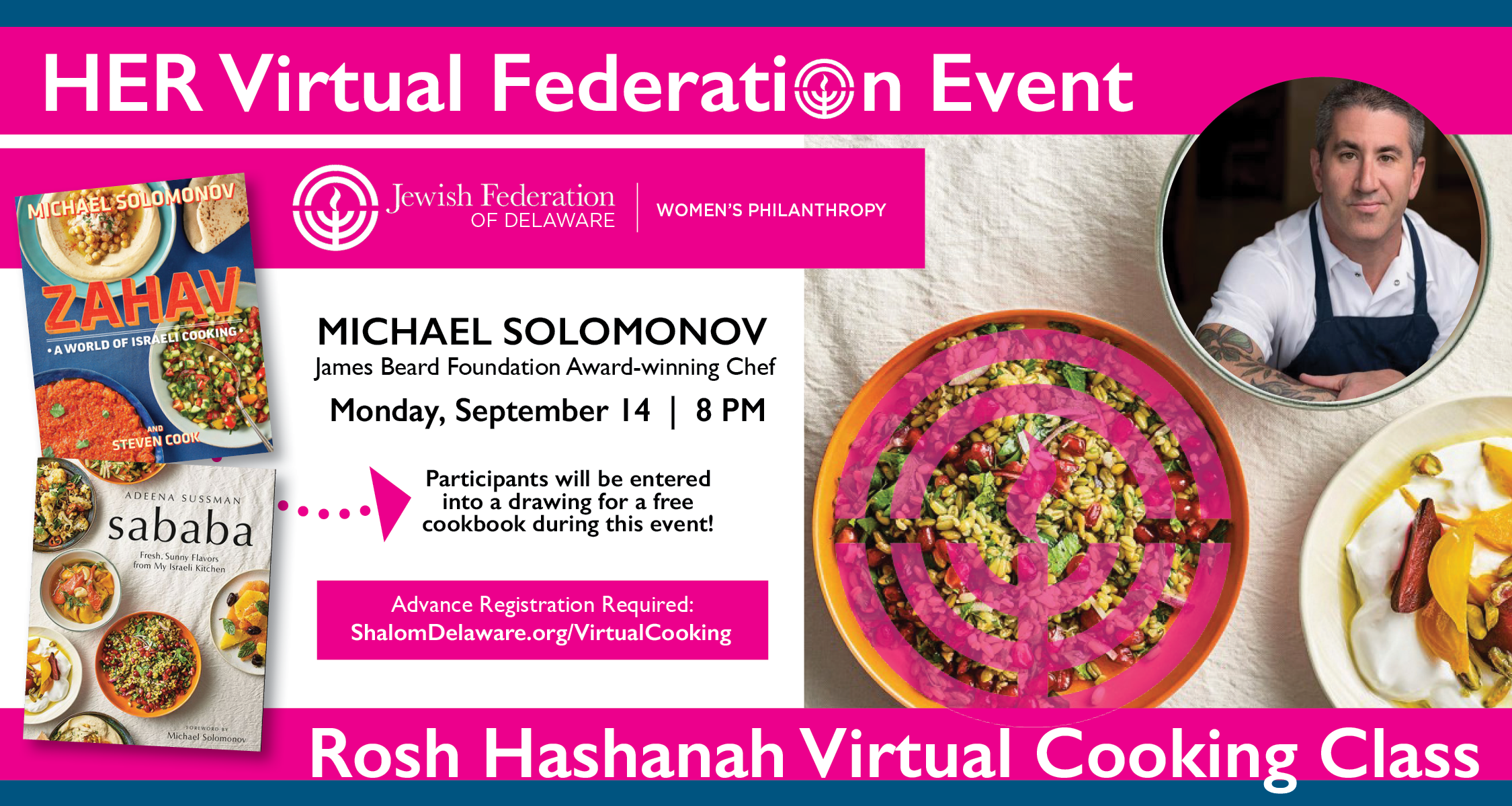 Rosh Hashanah Virtual Cooking Event with Michael Solomonov, award winning chef and his co-chef, Gabriella Gershenson.
Open to all Federation Women's Philanthropy members. No fee to participate. Advanced registration is required.
Learn to make Kale, Apple, Walnut and Sumac-Onion Tabbouleh, Honey Glazed Chicken, and Apple Cake from Executive Chef and Co-owner of Zahav, the 2019 James Beard Foundation award winner for Outstanding Restaurant. Michael Solomonov will dazzle in this virtual cooking event.
Event password, recipes, and ingredient list will be sent before the event.
For information about Chef Michael Solomonov, Gabriella Gershenson or the menu, please use the link below titled "About this event."