Night at the Delaware Art Museum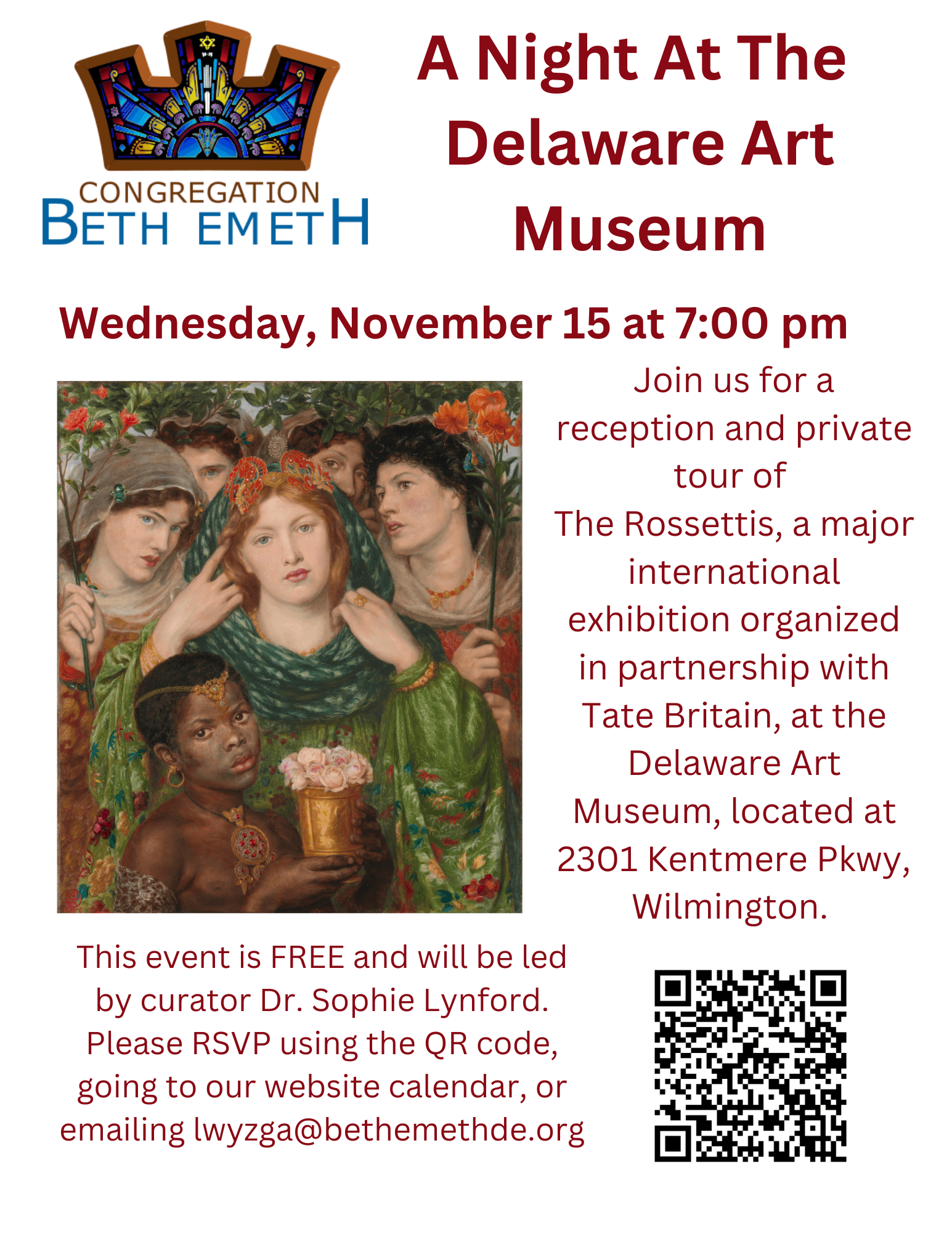 Please join us for a reception and private tour of The Rossettis, a major international exhibition organized in partnership with Tate Britain. This show brings together masterpieces from the Tate's collection alongside loaned works from public and private collections worldwide. Following its unveiling at the Tate earlier this year, the exhibition will be on view at the Delaware Art Museum, the only venue in the United States to host this blockbuster show. One of the exhibition's highlights is the display of Dante Gabriel Rossetti's The Beloved, a painting based on the Song of Solomon, and the only work by Rossetti to feature models of color. The tour will be led by Dr. Sophie Lynford, DelArt's Annette Woolard-Provine Curator of the Bancroft Pre-Raphaelite Collection.
This event is FREE and will be led by curator Dr. Sophie Lynford.