Diary of Anne Frank presented by Mount Pleasant HS Drama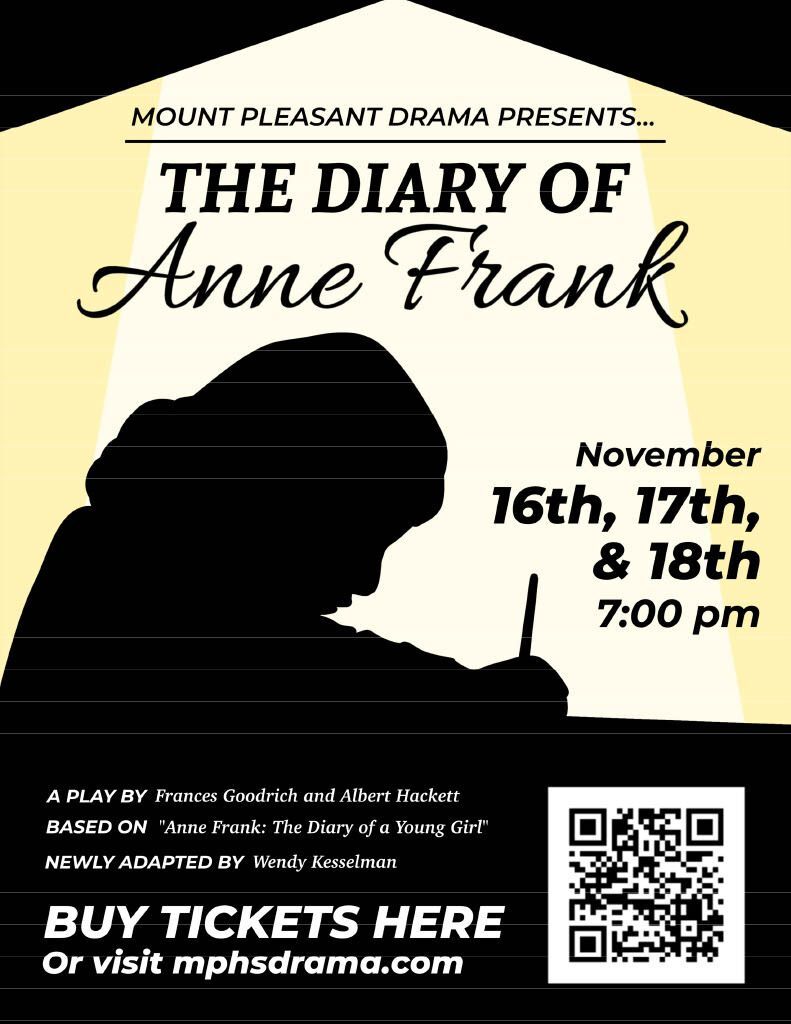 Mount Pleasant Drama Presents "The Diary of Anne Frank."
A PLAY BY "Frances Goodrich and Albert Hackett.
BASED ON "Anne Frank: The Diary of a Young Girl."
NEWLY ADAPTED BY Wendy Kesselman.
November 16th, 17th, and 18th at 7 pm.
BUY TICKETS ONLINE mphsdrama.com.