Barry Schlecker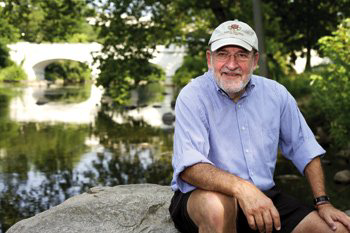 Jewish Fund for the Future
I was born and raised in Wilmington. All my children can say the same. And I take great pride in our community and all that I've been able to accomplish, here, as an individual, business owner and patron of the Arts.
Growing up as a member of the Jewish community, throughout my childhood, adolescence, college years and as a father, enriched my life more than I could have imagined.

Attending the original JCC at 6th and French Streets, the JCC Day Camp on the Seller's Campus (as a camper and, eventually, a counselor), Hebrew School and Bar Mitzvah classes at Adas Kodesh and becoming active in Hillel and AEPi at the University of Delaware ,were all meaningful chapters in my life. The friendships I made through each of these affiliations remain strong to this day. 

So, I am pleased to make a pledge to the Create a Jewish Legacy program. It gives me great satisfaction to know that the programs that have been important to me in my lifetime will continue to have my support in perpetuity.
 
- Barry Schlecker