Diana and Bob Gelman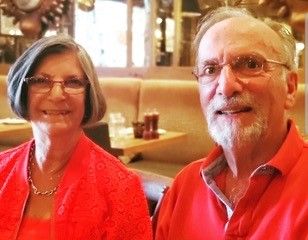 Diana and Bob Gelman Create A Jewish Legacy Fund
Our moving to Delaware in 1979 was the beginning of a major change in our lives. It was our joining Temple Beth El that initiated our transition into becoming members of the Newark Jewish family. 
The births of our daughters, Beth in 1981 and Robyn in 1983, accelerated our involvement in and commitment to the Delaware Jewish Community.
Over the past 40 years, we have held a number of leadership positions.  Diana served in various Sisterhood and Temple Board positions, including Secretary, Treasurer, and Board Member-At-Large.  Bob was Treasurer, 1st Vice President, President, and Past President/Board Member-At-Large. Beyond Temple Beth El, Diana has served as an officer in Hadassah and Bob has served on the Boards of the University of Delaware Hillel and the JCC.
We are grateful that we are able to provide a Legacy Fund to enable Temple Beth El to grow, while diversifying its work in the Delaware Jewish Community. We hope others are inspired to join us in this effort.
- Diana & Bob Gelman