Create A Jewish Legacy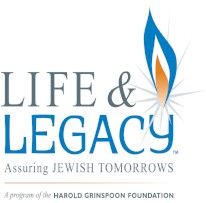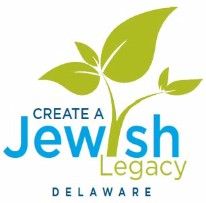 With the true spirit of kehillah and our commitment to tikkun olam, the Delaware Create A Jewish Legacy initiative is a community-wide partnership between agencies, synagogues and Jewish Federation of Delaware/ Jewish Fund for the Future, with a shared vision of ensuring a strong and sustainable Jewish future.
Through Create a Jewish Legacy, legacy giving gives each of us the ability to make a difference Today, Tomorrow and TOGETHER.
---
Create A Jewish Legacy Year 4 Celebration Thank You Video
---
Delaware's Create a Jewish Legacy Partners
Create a Jewish Legacy receives support through local donations, a grant from the Jewish Federations of North America and the Jewish Fund for the Future. 
Click here to learn more about planned gifts and endowments
Click here to learn more about Life and Legacy and our Partnership with the Harold Grinspoon Foundation
For more information about creating your Jewish Legacy, contact:
Shari Dym
Create A Jewish Legacy Program Manager
Shari@Shalomdel.org
For information about planned giving and endowments, bequests language and giving options for philanthropic funds and individuals, contact:
Wendy Berger
Senior Director of Philanthropy
Wendy@Shalomdel.org
Gina Kozicki
Associate Director, Jewish Fund for the Future 
Gina@ShalomDel.org
Related Documents