70 Years of Israel: Sensorium - Yom Ha'Atzmaut Celebration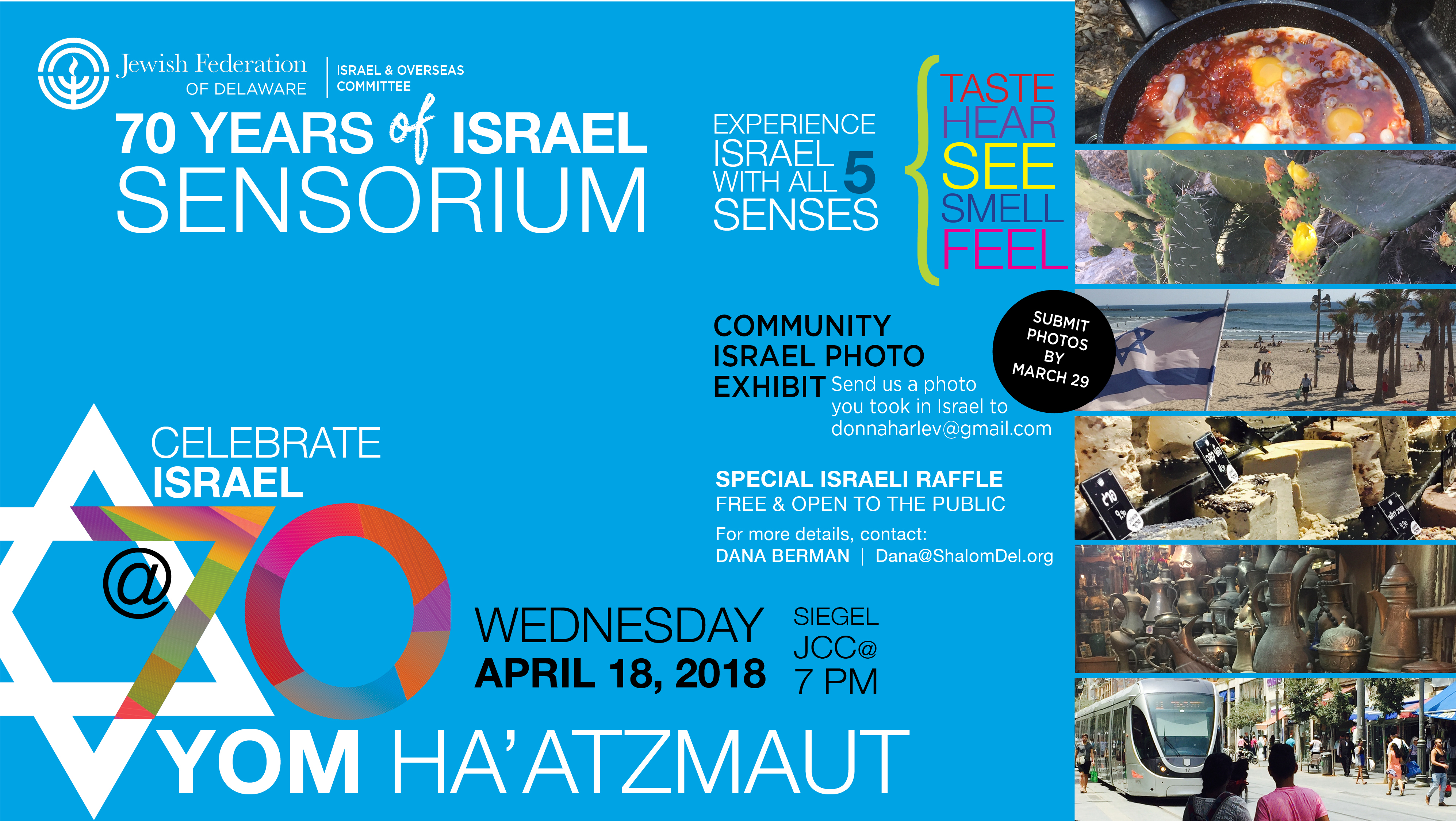 70 Years of Israel: Sensorium
Experience Israel with all five of your senses.
Community Israel Photo Exhibit - Send us up to 3 photos you took in Israel to DonnaHarlev@gmail.com by March 29th
Raffle prize #1: Kettle Grill ($450 value!)
Live performance!
A Sense giveaway
Unique takes on Israeli foods like you've never seen before!
This event is FREE but registration is required.
*REGISTER BY APRIL 10th for a chance to win an Authentic Israeli Meal for 7 people, prepared by Community Shlicha, Dana Berman!!!