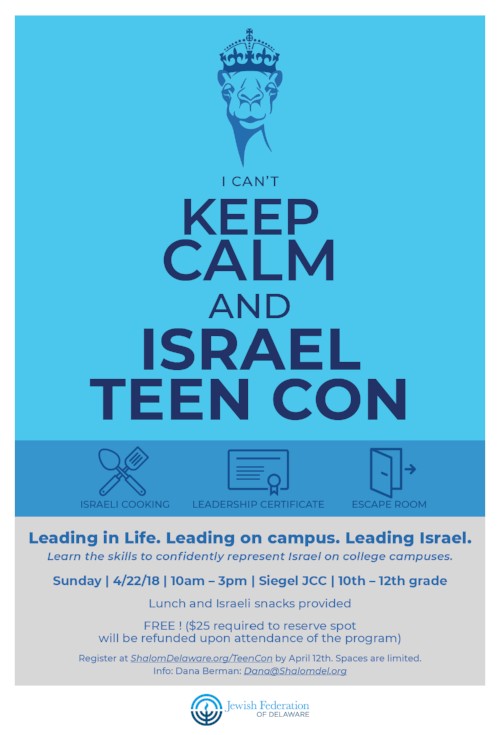 Announcing for the first time in Delaware- The Israel Teen Con.
This highly anticipated program will feature a full day of Israel centered activities and educational opportunities.
Learn how to be the next leader on your college campus.
Experience Israel through everything from critical thinking and discussion to Israeli food, games and more.
Participants who successfully complete the program will receive a Leadership certificate.
This event is free but pre-registration and $25 deposit is required (refunded at the conclusion of the event.)
***** Spaces are limited. Registration deadline: 4/12/18. *****
Open to all teens in grades 10-12 in Delaware and the surrounding area.
Attention BBYO and CTEENS!!
We challenge you to enter the Chapter Competition:
Want to win a cool gift? Are you a member of our local AZA, BBG or CTEENS chapters? Encourage your friends and classmates to register for the Teen Summit under one of our group sign ups and the group with the most people registered will win an awesome-this-is-not-a joke-amazingly-fun-the-hype-is-real-super-cool-prize!