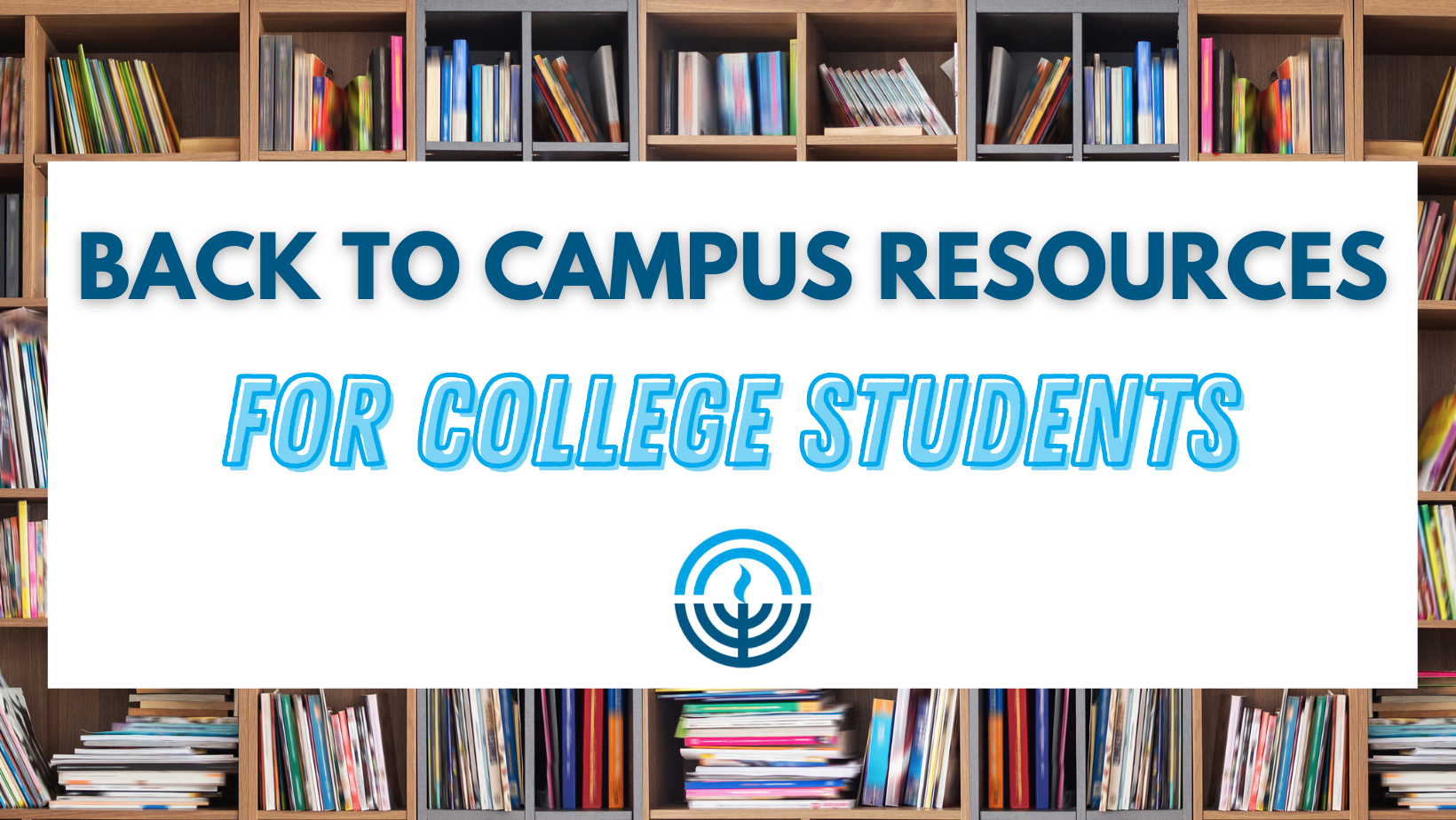 Back To Campus Tool Kit
Your non-preachy guide to online learning about Israel, the Israeli-Palestinian Conflict, Antisemitism, and where to get good shakshuka in Israel!
Welcome to the 2021-2022 year on campus!
While you're enjoying all that college life has to offer, it's also quite possible that you'll bump up against some negative opinions about Israel and about Jewish people. Here are some ways, using videos, podcasts, newsfeeds, and social media feeds to learn more (including some great places to check out when you go on Birthright Israel or other Israel experiences): 
Good Stuff About Israel - History and Culture
The Israeli-Palestinian Conflict & Our Hopes for Peace
Peeps you should know, follow and read on all things Jewish and Israel
[Look for their Instagram, Twitter, Op-Eds. etc]
Daniel Gordis
David Horowitz
Bret Stevens
Khaled Abu Toameh
Yossi Klein Halevi
Bari Weiss
Blake Flayton
A Wider Bridge
Jonathan Greenblatt 
Noa Tishby
Adar Weinreb
Hen Mazzig
Ashager Araro
Emily Schrader
JewishonCampus
JewishUnpacked
Michael Dickson
Yoseph Haddad 
Muhammad Zoabi
[Great Israel / Jewish news feeds to follow or subscribe via email]
Times of Israel
The Daily Alert
Jewish News Syndicate
Jerusalem Post
---
(Deep appreciation to OpenDor Media / Unpacked, Hillel, Stand With Us, AIPAC, Anti-Defamation League, and Jewish Federations of North America for their collaboration in creating this toolkit).