---
Let's Plan TOGETHER
As we look forward to next year we would love to hear from you what programs and events you'd like to see PJ Library, PJ Our Way or Shalom Baby plan. Please take a few minutes to complete this quick survey.
---
PJ Library® is an international award-winning Jewish family engagement program designed to strengthen the identities of Jewish families and their relationship to Jewish community. PJ Library offers free Jewish books and music each month to over 143,000 children between the ages of six months through 11 years in communities in the United States, Canada, Mexico, Australia, United Kingdom, Russia and Israel.

The Jewish Federation of Delaware proudly launched this innovative program in the fall of 2011 and has more than 370 monthly subscriptions. PJ Library in Delaware and the Brandywine Valley is for children ages 6 months through age 8.

CLICK HERE to register for PJ Library OR email philippa@Shalomdel.org.
---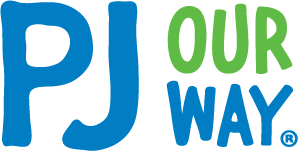 PJ Our Way (PJOW), a program that offers the gift of exceptional books with Jewish themes for children ages 9 through 12, launched here in Delaware in 2015. The books are monthly titles that the kids choose themselves! Follow the link below to register for PJOW.
CLICK HERE to register for PJ Our Way OR email Philippa@shalomdel.org
---
PJ Our Way Design Team Log In