Shalom Baby
---
Do you know someone expecting or just had a baby? Let us know and we can send a Shalom Baby bag their way! Shalom Baby bags are delivered to our newest, and littlest, community members and their families!
---
Shalom Baby is an exciting program designed to welcome parents and their newborns and newly-adopted children in Delaware and the Brandywine Valley to our Jewish community. Shalom Baby is also a wonderful way to help new parents find support and build a social connection during this special time in their life.
The Shalom Baby program provides recipients with:
Shalom Baby Gift Bag, full of fun and helpful gifts, information on parenting, and Jewish resources for parents and families, hand-delivered (or mailed) by a wonderful Shalom Baby Ambassador. 
A connection to create lifelong friendships for you and your child. 
Support from caring volunteers. 
A new link to your Jewish Community and heritage.
Building on the success of the program, we will be relaunching Shalom Baby this year with new Co-Chairs and Committee who will be taking an active and hands-on approach to reinvigorating this program.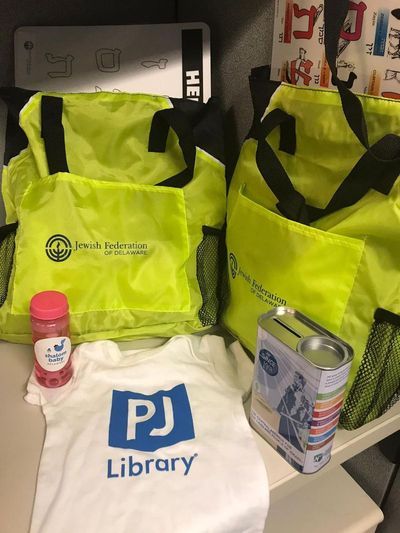 For more information about Shalom Baby, please contact:
Samantha Grundy, Outreach Director | 302-427-2100 ext. 824 | Samantha@shalomdel.org