Career & Leadership Exploration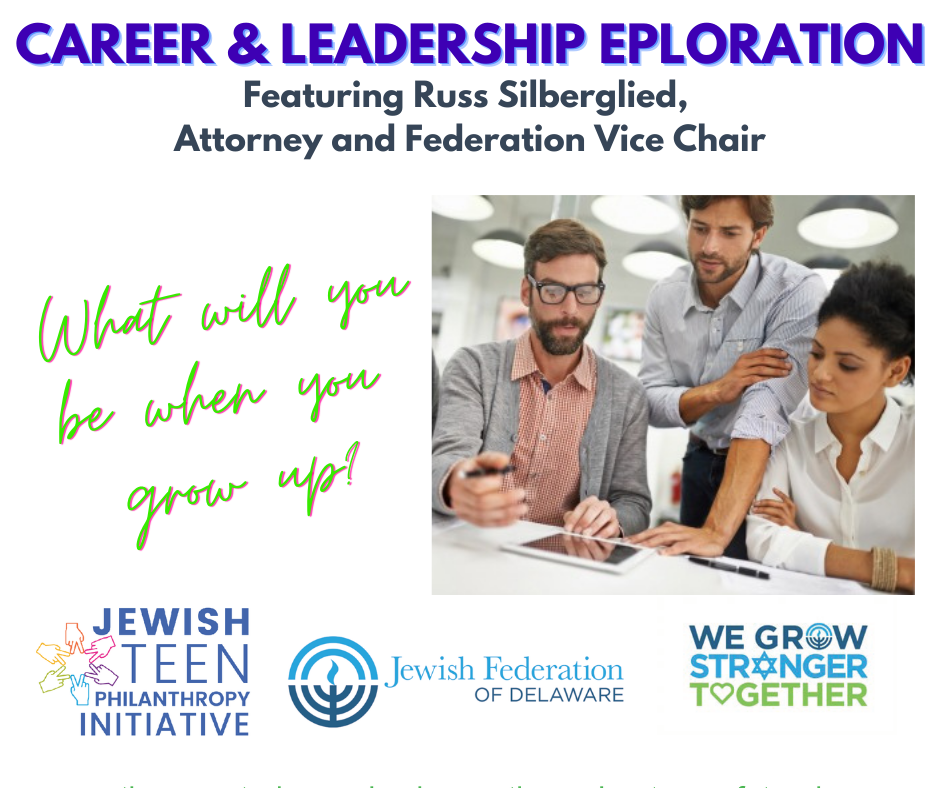 What will you be when you grow up?
Join us as we talk to professionals in the field and explore different career and community leadership paths and options. Learn about how they got where they are today and ask questions about your future!
Featuring Russ Silberglied, Attorney and Federation Vice Chair.